Yale's Supplemental Essay
Yale University is one of America's most prestigious universities, as well as one of the leading institutions in the world. It is not surprising that it has a low acceptance rate for its student applicants. To get into Yale, you need to make the most of what you submit. As an example, you must write well in your Yale Supplemental Essays. A supplement essay is an additional piece of writing needed by many highly selective colleges, and it has the potential to disclose the same amount of information and be just as valuable as your personal statement.
Yale is interested in learning about your academic motivations, and the additional essays provide you the chance to demonstrate the school that you're curious, ambitious, and intellectually motivated. Use the Yale supplemental essays 2021-2022 to define your goals in a way that showcases you as a strong candidate.
What should be your supplemental essay's primary goal?
What you write in your Supplemental Essay should convey to the people in charge of admissions who you are as a person and what type of student you will be. As a student, it isn't enough to show how outstanding you are in the classroom and how much you've accomplished beyond it.
Some other elements of your application should address your academic record. They are meant to help you reveal who you are and why you are different from the other applicants.
Prompts for the Yale Supplemental Essays
It's time to think about the essay prompts and how best to respond. If you're utilising Coalition Application, Common Application, or QuestBridge Application to submit your applications, you'll need to respond to the following prompts:
First Prompt
The first question is about the kind of studies you'd like to pursue. They recognise that students should pursue their academic passions before choosing on a final subject of study. You will be prompted to select three academic disciplines that best match your objectives and interests. When answering this question, you should demonstrate your concentration. To do so, you must choose a field of study that makes sense in light of the other information on your application. Your three topics of study should be related, and you should strive to be as detailed as possible. Remember that you should not pick a field only to impress the judges. Based on the context of your application, your option should make sense.
Second Prompt
For the second question, you must describe why you are interested in the field of study you have chosen. Your explanation must be no more than 100 words long. A 100-word essay is just too brief to provide a comprehensive and thorough explanation. Because there are three options, each field of study has about 30 words. There is no right or wrong way to respond to the question; just remember that it is about you and why you made the decisions you did. You should not provide a general response that applies to everyone. 
Third Prompt
The next step asks you to explain why you decided to apply to Yale. This one will need you to explain why you want to attend Yale. It's crucial not to try to impress the assessors by giving misleading replies. You must offer them a clear picture of who you are. You'll need to describe how you'll make the most of the school's resources and how you'll contribute to the community if you join. You are not required to provide a lengthy explanation. You should be able to describe it clearly.
Additional Short Answer Questions
Applicants that submit a Common Application must additionally answer the following short answer questions in 35 words or less:
What inspires you?
Yale's residential colleges regularly host conversations with guests representing a wide range of experiences and accomplishments. What person, past or present, would you invite to speak? What question would you ask?
You are teaching a Yale course. What is it called?
Most first-year Yale students live in suites of four to six students. What do you hope to add to your suitemates' experience? What do you hope they will add to yours?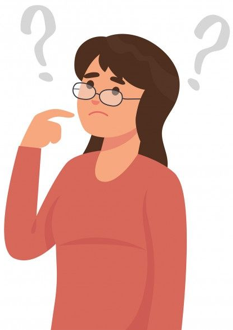 It can be difficult to respond to these questions. What would be the best approach to respond to them?
First and foremost, you must comprehend the objective of these inquiries. They're supposed to help you figure out who you are. You don't have to spend a lot of time pondering the appropriate response; all you have to do is be honest about who you are. You should spend more time thinking about your question than the guest's identification for the second prompt. This is an excellent opportunity to demonstrate to admissions staff your areas of interest, your areas of curiosity, and your ability to ask smart questions.
Consider something more specialised within your area of interest while answering the third question. You aren't limited to academic disciplines; you may teach a social media course or a poster-making workshop!
Remember that Yale is looking for students who are both strong and likeable while answering the fourth question. The reader wants to know if you are a person who is nice and thoughtful of others. Plus, no one likes a snobby roommate. Admissions officers are interested in how you interact with others and what you contribute.
Additional Tips for Writing the Yale Supplemental Essays 2021-2022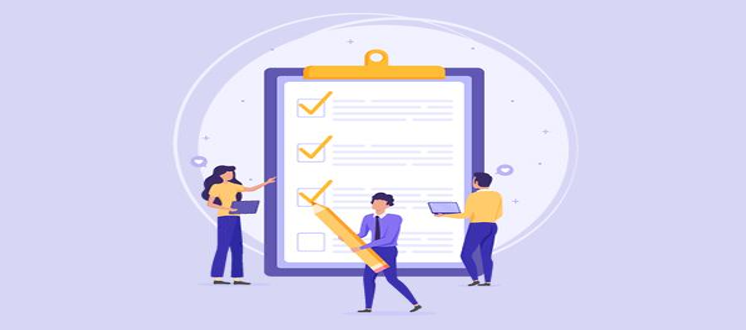 The following guidelines should be kept in mind while you plan and write your Yale supplemental essays 2021-2022:
It's important to be concise while yet being confident- This year's Yale Supplemental Essays aren't going to have a huge word restriction. Those who want to answer longer essay questions are limited to a maximum of 250 words. As a result, you must confidently answer questions in 100-200 words by effectively presenting a storey, offering a clear image of yourself, and defining your ambitions in connection to the programmes at the Yale University. Don't waste time waffling on the issue. Prepare numerous versions while actively pondering on why Yale is the perfect institution for you.
Avoid misrepresenting oneself – The temptation to assume what Yale wants to hear when it comes to inquiries about your academic interests or concepts that you find interesting may be strong if you're asked about them. Avoid this at all costs, as it's unfair to both you and your reader. A school like Yale may be quite competitive. But if you strive too hard, you'll end up with a dishonest application. Ideally, you want admissions personnel to consider your true interests while evaluating you.
Be as precise as possible —To establish that you've done your homework for a few questions in the Yale supplementary essays 2021-2022, such as the "Why Yale?" question, it could be a mistake to list items verbatim from the Yale website. As a result, if admissions officers wanted to read it, they'd just open up their web browser. Be original and tell the school something about yourself that they don't know in relation to how you might benefit from Yale's resources instead of just copying and pasting. A college's admissions committee will use these essays to determine whether or not you'd be a good fit.
If you want your Yale supplementary essays 2021-2022 to stand out from your peers, you should focus on your own unique traits and experiences. As a result of reading your replies, admissions staff are more inclined to support you. If you're going to use Yale's resources to attain your aims, make sure that your replies showcase your unique perspective. I wish you the best of luck!