Education is a crucial aspect of every student's life, and the IGCSE program is designed to provide a comprehensive and challenging education that helps students reach their full potential. Rostrum, as a leading provider of IGCSE tutoring services in India, is dedicated to supporting students in their academic journey and helping them overcome the challenges of the IGCSE program.
What is IGCSE?
The International General Certificate of Secondary Education (IGCSE) is an internationally recognised credential offered by Cambridge International Examinations, created at the University of Cambridge. The exam boards Edexcel and Oxford AQA also provide their versions of the International GCSEs.
Typically, students start studying for the IGCSE course at ten and take the exams when they are eleven years old. However, some foreign schools allow pupils to begin at nine and sit the exams as early as the ninth grade.
The IGCSE program is flexible and designed for 14-16-year-olds, aiming to prepare students for life and foster a lifelong passion for learning. Objective The IGCSE program seeks to develop an informed curiosity and a lasting passion for learning in students.
Overcoming IGCSE Challenges with Rostrum
The IGCSE program can be challenging due to its high rigour, wide range of subjects, lengthy courses, and expectation for students to use external resources. At Rostrum, we understand these challenges and have a team of expert IGCSE tutors dedicated to helping students succeed. With our online coaching, students can receive high-quality IGCSE prep from anywhere in the world.
Our Tutors: The Key to Your IGCSE Success
Our team of IGCSE tutors is highly trained, knowledgeable, and focused on helping students in their academic progress and overall development in the subject. We offer various IGCSE tuition options for multiple subjects, including popular choices like IGCSE physics and math, to ensure that students find the right fit for their needs. With Rostrum, students can enjoy a positive and productive learning experience that leads to success in their IGCSE exams.
MORE ABOUT IGCSE
There are over 70 subjects to choose from at Cambridge IGCSE. These subjects can be broadly classified into
Group 1: Languages
The IGCSE language curriculum includes three sections: first language, second language, and foreign language. The first language is a student's native language, while the second is a language they are familiar with but not native to. The foreign language section focuses on developing practical communication skills in a foreign language and offers insight into the culture and civilisation of countries where it is spoken. This comprehensive approach to language learning helps students gain confidence in real-world situations.
Some schools offer English, Spanish, German, French, Arabic, etc. as IGCSE language options, but this varies from school to school. According to a UK headteacher, "Cambridge IGCSE offers a linear structure and exams in all four main skills areas for languages – listening, reading, writing, and speaking. This prepares students well for Level studies and beyond."
Group 2: Humanities & Social Sciences
Humanities & social sciences encompass subjects such as Geography, English Literature, History, Art & Design, Economics, and more. Learn more about these subjects:
Geography: IGCSE Geography provides students with a comprehensive understanding of the world around them. From a local, regional and global perspective, students examine a wide range of natural and human-made environments and learn about the processes affecting their development. They also gain a deeper understanding of diverse cultures and traditions worldwide.
Art & Design: The Art & Design syllabus stimulates imagination, promotes conceptual thinking, and enhances analytical abilities. It encourages students to develop their responses and problem-solving skills in visual and tactile forms.
Economics: IGCSE Economics develops an understanding of economic theories, principles, and terminology. The course focuses on real-world case studies and current economic issues, teaching students how to apply their knowledge to real-world situations.
History: IGCSE History aims to raise awareness of significant historical events and issues of the 19th and 20th centuries and provides an in-depth understanding of specific regions or events. Students develop historical knowledge and skills in studying historical evidence.
Group 3: Sciences
Biology: IGCSE Biology teaches biology's basic principles and concepts and their practical applications. Students learn about the biological world, its current developments, and the skills needed to live in the natural world and take an informed interest in science.
Chemistry: IGCSE Chemistry focuses on the basic concepts of chemistry and its current applications. Students develop an understanding of the technological world and a keen interest in science and scientific developments.
Physics: IGCSE Physics gives students a deeper understanding of natural phenomena and the world's workings. Through this course, students become more curious and engaged with their environment.
Group 4: Mathematics
The IGCSE curriculum offers three levels of mathematics- core, international, and additional. The level you are allocated to depends on your school, performance, teacher, country, and chosen exam board.
Mathematics Core: This level covers the most fundamental mathematical concepts and is ideal for students who struggle with mathematics.
Mathematics International: This level emphasises the development of mathematical skills and understanding. It provides a strong foundation for further mathematical study and supports other subjects. The curriculum focuses on building mathematical confidence, competency, and fluency and teaches students to apply mathematical concepts to real-life scenarios. Students will learn how to reason mathematically and develop their analytical skills.
Mathematics Additional: This level is designed for students with a strong aptitude for mathematics. It focuses on enhancing problem-solving skills and provides a progression for advanced study in mathematics and other numerate courses. The syllabus is challenging and is recommended for students who excel in mathematics.
Group 5: Creative, Technical & Vocational
Accounting: The IGCSE accounting syllabus introduces students to accounting concepts in the context of modern economics and business. It emphasises the reporting, presentation, and interpretation of financial information and provides a strong foundation for further study or a career in the field.
Information and Communication Technology (ICT): This course focuses on the impact of technology on society and its practical applications in everyday life. Students learn to solve problems using standard software, emphasising developing lifelong skills.
Enhance Your IGCSE Preparation with Rostrum's Expert Tutors
Are you ready to unlock your full potential in your IGCSE exams? Rostrum is here to support you every step of the way. Our team of experienced and knowledgeable IGCSE tutors is dedicated to helping students excel in their exams and achieve their desired grades.
Tailored Assessment Support: The IGCSE curriculum assesses students through various methods, including oral skills, coursework, and practical assessments. Our tutors provide tailored support to help you confidently meet these assessment objectives and secure top grades.
Flexible and Convenient Tutoring: We offer online tutoring services in India and UAE centres, making it convenient for students from anywhere worldwide to receive personalized IGCSE tutoring. Our tutors will help you identify your strengths and weaknesses and create a tailored learning plan to ensure you achieve your goals. Choose from various subjects, including Math, Physics, Economics, Chemistry, and more.
Maximize Your Scores: Your pre-university and IGCSE exam scores are crucial in determining your admission to your desired university. With Rostrum's expert tutors, you can maximize your scores and reach your full potential.
Effective Study Techniques: Our tutors are equipped with the latest study techniques and strategies to help you understand complex concepts, tackle challenging questions, and improve your overall performance. They provide a comprehensive learning experience to help you retain information, boost memory and achieve your desired grades.
Expert Instructors: Our IGCSE tutors are highly experienced professionals in their respective fields, with years of experience teaching and preparing students for their IGCSE exams. They are passionate about helping students succeed and committed to providing the best tutoring experience—Trust Rostrum to help you excel in your IGCSE exams.
Benefits of Learning with Us:
Structured learning plan
Identifying effective study resources
Flexible teaching styles to promote creativity and critical thinking
Emphasis on personal and academic growth
Comprehensive exam preparation support
Specialized tutors for specific subjects
Customizable online sessions to fit busy schedules
Adaptive to individual learning needs and abilities
Engaging tools and strategies for cross-border teaching
Personalized approach to learning and comprehension
Constant support and guidance throughout the tutoring journey
Integration of real-life examples and practical applications
Focus on building strong foundational knowledge
Encouragement of self-directed learning
Regular assessments and feedback to track progress
Opportunities for individualized attention and extra help as needed
Collaborative learning environment to foster teamwork and communication skills
Encouragement of self-reflection and goal setting
Access to additional resources and study materials.
At Rostrum, we believe in providing a student-friendly environment where personal development is a top priority. Our IGCSE tutors use various techniques to ensure efficient coaching for students of all ages and abilities, including those across geographical borders. With Rostrum, you can be sure of a successful IGCSE journey and a bright future. Start your journey to success today!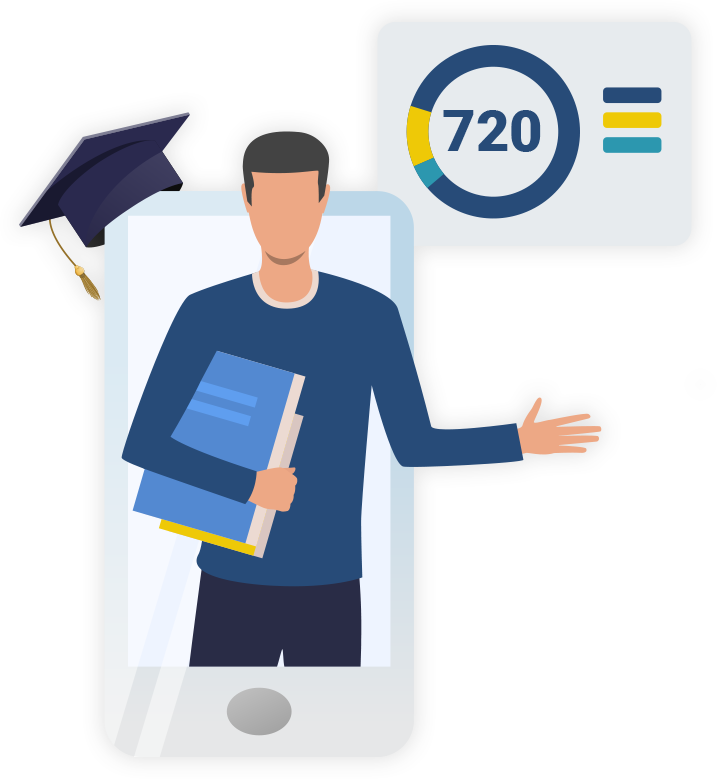 TO TAKE A STEP CLOSER TO YOUR DREAM,
SPEAK TO AN ADVISOR TODAY.