Medicine is one of the most sought after courses, especially in the UK. Our process is specially designed to cater to each student in a very comprehensive manner.
Ascertaining Medicine and Medical Sciences
Is Medicine the right choice for you? Our team of experts work with you one-on-one to assess what is the right path for you
Shortlisting Courses and Universities
 Our application mentors work with you to decide the list of universities that you will suit you the best- Be it Oxbridge or non-Oxbridge
 Universities look for certain requirements, including work experience, within your personal statements. We help you shortlist the opportunities and experiences that are beneficial, fun and fruitful for you
Personal statement is the core of your application. Our essay specialists work with you personally to write a brilliant personal statement, which is also evaluated by Medical applications experts.
We guide you through the BMAT and UCAT process, and assist you with the preparation. Our tutors work with you one-on-one to make sure you achieve the best possible results. We provide you with past year papers and practice tests, all carefully designed to make sure you excel in your tests.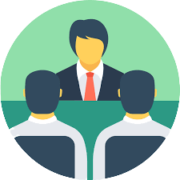 Confidence and knowledge lie at the heart of any interview, and we work with you to improve your presentation, answers and communication through a very subject-specific interview preparation.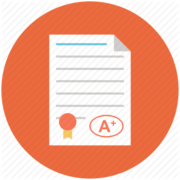 Many universities will offer you conditional offers and in their letters of acceptance. We offer in-house IBDP and A-Level prep to make sure you get the required grades for your med school.
Time to go to Medical School!
 You've received the acceptance, gotten the required grades and IELTS/TOEFL score- what are we waiting for then? It's time to pack your bags because you're off to medical school!
JOIN THE ROSTRUM COMMUNITY