TESTS YOU MIGHT NEED TO TAKE
What is ENGAA? Engineering Admissions Assessment (ENGAA) is a test used by the University of Cambridge for undergraduate admissions.
Duration:-

 

The test lasts for 120 minutes and is split into two sections which consist of multiple-choice questions.
Structure:- Section one consists of Mathematics and Physics, and section two consists of Advanced Physics questions. The exam is holistically taken alongside other elements of the application, and is not considered in isolation.
Find more details here

.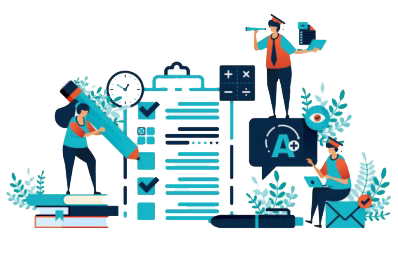 What is PAT? Physics Aptitude Test (PAT) is an Oxford admissions test that must be taken by students applying to study physics or physics and philosophy.
Duration: 2 hours.
Structure: It evaluates a student's ability in physics and mathematics.
Find more details here.
What is MAT? The Mathematics Admission Test (MAT)  is specifically taken for applications applying for Mathematics, Computer Science and joint degrees at the University of Oxford.
Duration: It is a 2 hour 30-minute paper-based test.
Structure: The test is designed with the aim of being approachable by all students, including those who have not studied further Mathematics A-Level (or equivalent). The MAT syllabus is based on the first year of A level Maths and includes topics from the fourth term of A level Maths. No calculators, formula sheets or dictionaries are permitted during the test and there is space provided throughout the test paper for solutions and spare blank pages at the end of the test paper if necessary. Extra credit can not be gained by attempting questions other than those appropriate to the degree applied for. 
FInd Oxbridge Entrance Tests more details here.
What is TSA? The Thinking Skills Assessment (TSA) Oxford is for applicants to undergraduate courses at the University of Oxford. It is designed to assess whether candidates have the skills needed to study courses like Experimental Psychology, Geography, Human Sciences, Philosophy and Linguistics, PPE, Psychology and Linguistics, Psychology and Philosophy. If applying for a joint course, one may need to take a separate test.
Duration: TSA is a 2-hour pre-interview test.
Structure: The test consists of two sections, the first being the Thinking Skills Assessment and the second being a written task. The first section consists of problem-solving skills, critical thinking and understanding argument and reasoning. It consists of 50 multiple choice sections for a total of 90 minutes. The second section requires the ability to organise ideas in a clear and concise manner and communicate them effectively in writing. Candidates must answer one essay question in a total of 30 minutes.
Find more details here.
What is UCAT? The university technical aptitude test formerly known as the UKCAT is used for Medicine and Dentistry applications by a variety of institutions in the UK.
Duration:  It is a 2 hour long multiple-choice admissions test. 
Structure: The UCAT is an online test and is done at designated test centres across the world. The testing session usually runs from July to September and the test cannot be taken more than once in an admissions cycle. The content of this test is not medicine related in theory, it is made to test whether medical school applicants have the right skills to become a doctor. The test is divided into 5 sections: Verbal Reasoning, Decision Making, Quantitative Reasoning, Abstract Reasoning and Situational Judgement.
Find more details here
What is BMAT? The BioMedical Admissions Test (BMAT) is a test designed to measure skills and potential for medical and health-related courses. It tests a candidate's ability to apply scientific and mathematical knowledge as well as problem-solving, critical thinking and written communication skills essential to university-level learning. A number of universities in the UK require this exam and it can be at multiple points in the year but only once in a single admissions cycle.
Duration: BMAT is a 2-hour computer-based test which you will take on your own computer at home or at another suitable location.
Structure: The test consists of three sections and is taken in English. Sections 1 and 2 are multiple-choice, and Section 3 is a writing task.
Find more details here. 
What is HAT? The History Aptitude Test (HAT) is required by all candidates applying for degrees involving history at Oxford University. It aims to examine skills and potential required to study a degree in history. It uses an objective basis for comparing candidates from different backgrounds and tests their interpretations, critical thinking and reasoning skills. It does not test substantive historical knowledge and prior subject study is not required. It tests an ability to read carefully and critically, the adoption of an analytical approach, the ability to answer a question relevantly, precision in handling concepts, historical imagination, originality and clarity in writing.
Duration: 1 hour
Structure: The test contains one question based on an excerpt from a primary source.
 Find more details here. 
How does ROSTRUM help you?
1. Perfect Concepts We offer undivided attention from an expert  tutor who will offer personalised tutoring for you, according to your progress and needs. We help clarify and teach you basic concepts that the whole test is based on. Rostrum's expert tutors will help you navigate different sections of the test to understand what content it entails, help you break down reasoning and logic required for different question types and offer you tips on how these can be approached.
2. Intensive Training Our experts offer a host of resources to help you  like previous years exam papers annually, which are updated regularly.They familiarise students with the exact style of admissions test required and help write model answers in timed conditions.
They will offer you timed mock exams and help you understand the marking criteria, to ensure you score up to your full potential! They will also acquaint you with the syllabus of the test and look over a range of past papers.
3. Expert Faculty
All our tutors are current or graduate students of the University of Cambridge and University of Oxford. This ensures that students get first hand advice from peers who have experienced the entire process. Our expert tutors will offer you a personalised approach to preparing for the test, no matter from where you belong, Rostrum helps students all around the world including India and UAE.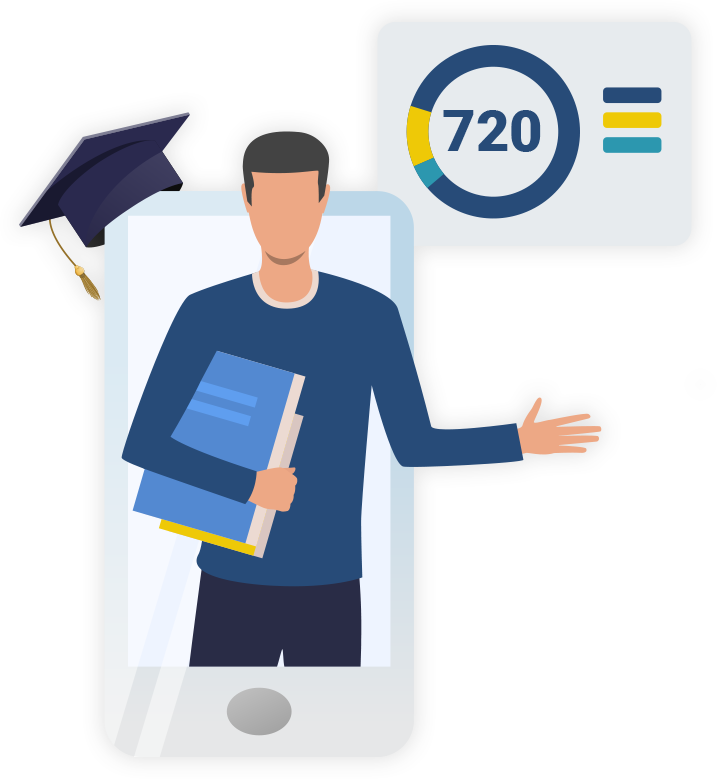 TO TAKE A STEP CLOSER TO YOUR DREAM,
SPEAK TO AN ADVISOR TODAY.