Instead of testing knowledge, Oxbridge Admissions tests assess aptitude, which helps prestigious colleges select outstanding students from average students. Your application may require you to take an admissions exam, depending on your selected university and programme (some joint degree courses require you to take two tests). In addition to being a prerequisite for admission, an admissions exam provides you the opportunity to demonstrate your ability to excel in your chosen field.
University of Cambridge Admission Tests
Cambridge Thinking Skills Assessment: Computer science, economics, engineering, land economy, physical or biological sciences at some colleges.
Cambridge Law Test: Law at most colleges.
Cambridge Language Test: Languages at all colleges except Hughes Hall.
Biomedical Admissions Test (BMAT): Medicine and veterinary medicine.
University of Oxford Admission Tests
Physics Aptitude Test (PAT): Physics, engineering and materials science
Oxford Thinking Skills Assessment (TSA): PPE, economics & management, philosophy, psychology & linguistics, experimental psychology and geography.
Mathematics Aptitude Test (MAT): Mathematics and computer science.
National Admissions Test for Law (LNAT): Law (Jurisprudence).
History Aptitude Test (HAT):
English Literature Aptitude Test (ELAT): English language and literature.
Classics Admissions Test (CAT):
Modern Languages Admissions Tests (MLAT):
Biomedical Admissions Test (BMAT): Medicine and biomedical sciences.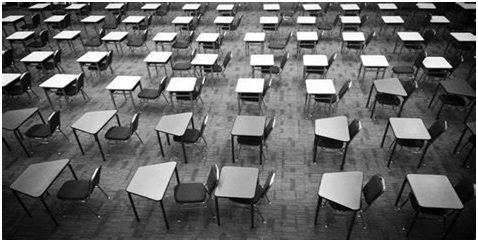 5 strategies to prepare for an Oxford or Cambridge University admissions test to get into Oxbridge:
If you're applying to Oxbridge, summer is a good time to start thinking about the content of your personal statement and maybe even get some volunteer or job experience, all in an effort to enhance your already stacked academic application.
There is a high probability that you will have to take some sort of admissions test, and these tests will be more significant than ever before. During the interview season, they usually take place in early November or mid-December.
Because of the strong competition, it's imperative that you prepare thoroughly and diligently for these examinations if you want to get into your chosen school or university. In order to prepare for your Oxbridge admissions test, here are five steps to take:
Do some research
To be successful on an admissions exam, you must do your homework, just as you would in any other aspect of school. When looking for an exam, you should start by going to the website for that particular test. UKCAT and LNAT websites, for example, provide you with a plethora of information and tools to get you started on your path. In addition, the Universities of Cambridge and Oxford provide computerised information on the exams, including listings of which subjects need which test to progress with their application.
In the research process, knowing which tests you need to take is crucial since it lets you know what is expected of you. Although some tests have similar structures, they differ in the abilities they are designed to evaluate.
Knowledge of the subject
Know exactly what you'll be tested on before you show there. Don't presume that you've already learned the material in school. The UKCAT and the BMAT, for example, will be taken by a large number of medical candidates. A clear and coherent plan on how to prepare for the distinct aspects of each test is essential for anyone taking more than one test.
To prepare for the admissions test, you should have done some study on it throughout the research phase of your preparation. Learn exactly what is required of you in each area of the test before taking it.
Rostrum Education's expert tutors can assist you with your UKCAT and BMAT application. Please reach out to us.
Previous year papers
As a strategy to prepare for your admissions test, past test papers may be extremely helpful. In addition to understanding the sorts of questions you'll be asked; you'll be able to determine which of your weaknesses you're most concerned about addressing.
Since these examinations are designed to stress your particular talents rather than curricular material, it is crucial that you know exactly which part of the test will be the most challenging for you. Though admitting your flaws might be uncomfortable, it's vital to do so sooner rather than later, and prior papers are a great way to start
Other sources of information
Untold numbers of firms offer private tutoring and other services such as extra papers, online and classroom teaching, and instructional films. Companies specialise in specialised courses, while others provide a more general overview of each test. Each firm has its own market niche. A number of initiatives are available to assist pay fees in an effort to appeal to a broad range of individuals. This is especially true if you're a self-directed learner and don't want to pay for tuition or classes.
Essays
While some examinations consist solely of multiple-choice questions, others require you to write a short essay. For example, the pupils which are required to compose an essay on a PC within a strict time restriction should Practice touch-typing in this scenario.
You should practise planning, organising and composing introductions and conclusions in order to prepare for an admissions essay. A rambling essay is simple to write under test conditions, which means you're not truly answering the question. The situation is made worse by the fact that certain tests penalise you for it.
One page of writing is all that is required for the BMAT, for example, and anything above that is not marked.
To avoid wasting time, it's vital to be concise. Instead of merely regurgitating what you know, take the time to carefully outline your essay and come up with significant points. Consider writing a well-structured and clear essay that answers the topic with fresh examples that will make your point of view stand out from the crowd.