Studying in an Ivy League college is definitely a dream that many of us have. But sometimes, without the right guidance and support, the dream feels so out of reach. Well, if that's how you feel too, you're in the right place! With Rostrum, your dream to study in an Ivy League wouldn't remain a dream, it can become your reality!! Our tutoring on ACT's gets you strong scores that will get you the best colleges. Over 80% of Rostrum students from all over the world including India and UAE score 32/36. Become a part of that ratio!
What is ACT?
The ACT is a commonly used entrance test by higher education institutions to determine admissions decisions. Its purpose is to assess a student's readiness for college and provide a standardized source of information for all applicants. Admissions officers evaluate ACT scores in conjunction with other factors, such as high school GPA, course selection, extracurricular activities, letters of recommendation, essays, and interviews. The significance of ACT scores in the college application process varies across universities.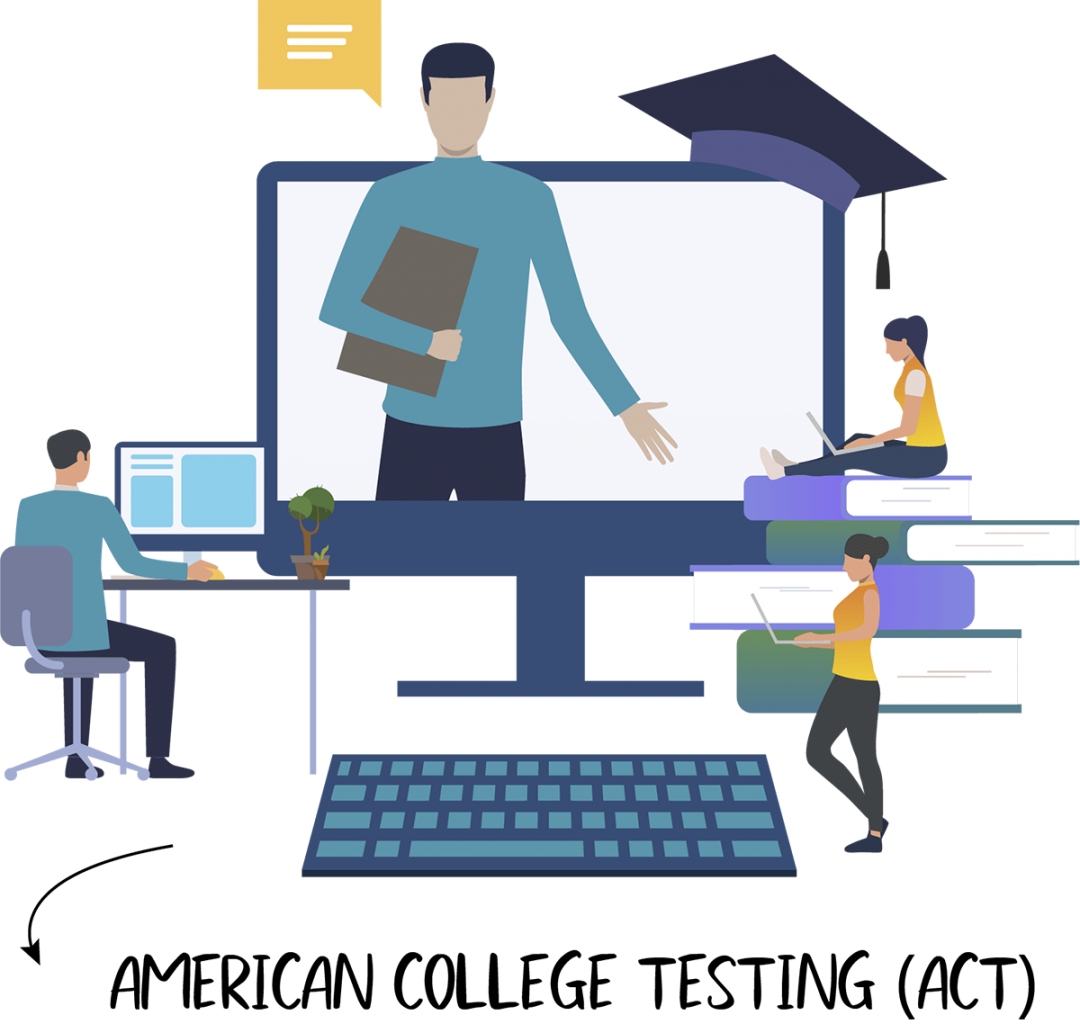 The ACT consists of four tests, and a composite score between 1 and 36 is provided based on their average. The actual testing time is 2 hours and 55 minutes, while taking the optional 40-minute writing test extends the total testing time to 3 hours and 40 minutes. A high score on the ACT can be highly beneficial for college applications.
ACT Format
The ACT is divided into four sections: English, Reading, Maths, and Science, with an optional Writing Test. Some schools may require the Writing Test, so check with them before taking the ACT. The ACT test has a total of 215 multiple-choice questions.
Section 1: English
1. 75 multiple-choice questions
2. Time: 45 minutes
3. Topics Covered: grammar, punctuation, sentence structure, and rhetorical skills are also assessed
4. Five passages
5. Questions are essentially based on information from a particular paragraph or the entire passage
6. Skills like rhetorical ability and usage mechanics (which assesses understanding of grammatical rules including usage, punctuation, and sentence structure) are assessed through this section
In this section it is necessary to be really time efficient and quick while answering the questions.
Keep in mind the secret to promptness: Practice, practice, and more practice!!
Some tips to keep in mind while preparing for this section-
In each passage you try, pay attention to the style of writing.
You must carefully observe the tone and emphasis of the text, as well as other writing elements.
Pay attention to questions without underlined divisions because they indicate that you will receive information about a portion of the entry or the section as a whole.
Consider the differences between each answer choice and the others. Numerous questions on the exam will require you to write in more than one way.
Choose the best response. Before choosing the response that best responds to the question, look over and consider all of the possible responses.
To improve your rhetorical skills, focus on comprehending the meaning and purpose of a passage.
To master punctuation, practice using semicolons, dashes, commas, and other punctuation marks correctly.
To improve your grammar usage, learn the rules for subject-verb agreement, pronoun-antecedent agreement, verb tense, pronoun use, and adverb placement.
To improve your sentence structure, pay attention to sentence construction, modifiers, and parallelism.
To improve your style, focus on using language that emphasizes the quality and flow of your writing. Use an active voice, avoid repetition, and vary your sentence structure to keep your writing engaging.
Section 2: Mathematics
This section has 60 questions and a time period of 60 minutes. A calculator is allowed for this section.
The syllabus and some details about it are as follows-
Pre-algebra- 20-25% of the questions aim at this topic. Questions on this will consist of number problems, multiples/factors/primes, divisibility, percents, fractions, square roots, ratios, mean/median/mode, probability, place values, absolute values, exponents, series, simple descriptive statistics
Elementary algebra- 15-20% of the questions aim at this topic. Questions on this will consist of substitution, simplifying expressions, solving linear equations, inequalities, multiplying binomials, solving quadratic equations
Intermediate algebra- 15-20% of the questions aim at this topic. Questions on this will consist of solving systems of equations, functions, matrices, logarithms, inequalities, sequences and patterns, complex numbers.
Coordinate geometry- 15-20% of the questions aim at this topic. Questions on this will consist of number lines, graphing inequalities, distance and midpoints, slope calculation, parallel/perpendicular lines, line equation, conic sections.
Plane geometry- 20-25% of the questions aim at this topic. Questions on this will consist of lines and angles, triangles, polygons, circles, 3-D geometry, volume, properties of circles, triangles, and parallelograms.
Trigonometry- 5-10% of the questions aim at this topic. Questions on this will consist of solving triangles, trigonometric identities and graphs, graphing trigonometric functions, and solving trigonometric equations.
Some tips-
Questions in this section can be tricky. It is suggested that you read the questions carefully to determine the appropriate response.
To avoid bringing a prohibited calculator with you, keep up with the most recent information regarding the types of calculators that are permitted. However, the exam contains simple mathematical problems that can be solved with a single hand.
Practice mathematics on a daily basis to improve fundamental skills. Be thorough with the fundamentals: Multiplication and division of numbers with two to three digits, as well as large number addition and subtraction.
Section 3: Reading
The passage here will consist of 4 sections with 40 questions in total. The areas in focus here are – civil science, societies, education, and literary fiction. The exam assesses you in different fields- inferences and conclusions, logical reasoning, interpretation etc.
Detailed questions in this section assess your understanding og an individual line within a paragraph
Function questions assess your understanding of the position of a concept within the text
Read all the passage(s) cautiously and at least twice.
Skim through the questions and the responses and then read the passage once more to search for answers.
Section 4: Science
There are 7 passages in this section for 40 multiple-choice questions. The paragraphs consist of charts, lists, and sketches. The skills needed to succeed in this field are more about how well you interpret the scientific method than just how well you remember facts and figures. Some of the fields that the questions in the science section are asked from are Biology, Chemistry, Earth/ Space Sciences(e.g Geology, Astronomy, and Meteorology and Physics.
Tips and information on this section-
While practicing for this section, focus on improving your ability to collect and analyze data
The data representation questions will be testing you on your ability to understand graphs and data presented in tables, as well as your ability to utilize the suggested material
Research summaries test you on your knowledge of the methods-of-examines and related proceeds as defined in the text
Conflicting viewpoints determine your capacity to analyse divergent perspectives. The challenges rotate around a basic idea, and you need to critique the two points of view presented.
Section 5: Writing (optional)
The ACT writing test is a 40-minute essay portion that evaluates a student's writing abilities. The test requires students to write an essay using a pencil on a lined paper provided to them. The writing prompt given to the students focuses on describing a difficult issue and presenting three distinct viewpoints on it.
The purpose of the ACT writing test is to enhance the English and reading tests. The results of these tests provide undergraduate colleges with information about students' comprehension of standard written English conventions and writing ability. In addition, all four multiple-choice tests must be taken in the same session before the writing test can be taken.
Candidates are required to read the given prompt and write an essay in which they can express their own viewpoint. You should analyze the connection between your perspective and one or more other perspectives in the essay you write. Competitors are permitted to take on a viewpoint from the brief, to some extent or completely. In addition, candidates are permitted to develop their own perspectives. The perspective you choose will have no effect on your ACT score.
The ACT writing test score is rarely requested by colleges. Therefore, candidates ought to consider the requirements of the colleges to which they are applying before deciding whether or not they are required to take the test.
List of Colleges that Require the Candidates' ACT scores-
Below is the list consisting of some of the top universities that still require applicants to submit their ACT scores-
Massachusetts Institute of Technology-
MIT values writing and communication skills highly and expects candidates to be proficient in writing clear, eloquent, and well-organized arguments supported by data and coherent ideas. While the ACT writing section is optional, MIT requires all students to fulfill a communication requirement throughout their undergraduate program.
MIT does not have cutoff scores for the ACT, and applicants' scores are evaluated in context. However, the acceptance rate at MIT is only 6.7%, making it highly competitive, and achieving a good ACT score is a crucial step in the application process. The average ACT score at MIT is 35, and candidates should aim for a score of 34 or higher. MIT uses the superscoring strategy, which means they consider only the highest score from multiple attempts
Georgetown University (DC)- Candidates are required to submit an official score report. Georgetown only considers the English, Math, Reading, and Science sections of the ACT and does not use the new ACT super score optional reports. It requests you to send all individual ACT scores to their office from each ACT test administration.
Georgetown critically looks at ACT scores and GPAs. The average ACT score here is 33. The 25th percentile ACT score is 31, and the 75th percentile ACT score is 34. Getting a 31 and above should be your aim.
University of Florida- If you take the ACT more than once, they combine your highest subsection scores from all test dates for the same exam because of their superscore system. They will take into consideration the composite score that is most competitive for admission if you send them scores from both the SAT and the ACT. They look for a score between 29 and 33 in the ACT for determining if the candidate will have a chance to get accepted into the University of Florida.
Georgia Institute of Technology- Strong academic scores are necessary to increase your chances of admission to this school, which has a high admissions rate. You will have a very good chance of getting in if you can get a score of 34 on the ACT or higher. However, you won't be able to get in if you score 31 or lower on the ACT.
University of Georgia- University of Georgia utilizes the superscoring method for the ACT. The average composite ACT score at UGA is 30, with scores at the 25th percentile being 27 and at the 75th percentile being 32. A score of 27 or higher is highly recommended by UGA, although there is no specific minimum requirement. Scoring below a 27 would place you below average, while scoring above a 32 would elevate you above average.
Florida State University- The ACT score at the 25th percentile is 26, and the ACT score at the 75th percentile is 30. To put it another way, a 26 indicates that you are below average, while a 30 indicates that you are above average. FSU does not have an absolute ACT requirement, but they really want at least a 26 in order to be considered. It also requires the candidate to give the ACT writing section.
University of Tennessee- The University of Tennessee utilizes the superscoring method, which means that the highest section scores from each test are used to calculate the composite score for application review, resulting in a more competitive application. Candidates may take these tests as many times as they wish, with the university updating the composite score each time an updated score is received. Official ACT scores from the testing company or high school transcript must be provided before enrollment, and tests must be received before July 1 of senior year to be considered for institutional scholarships. The university's average ACT score is 27, with a score of 24 or lower making it challenging to be selected, even though there is no stated minimum score. Sending only passing scores can improve the chances of meeting the ACT requirement, and taking the test multiple times is encouraged to achieve a satisfactory score.
Though the universities listed above required the ACT scores from the candidates while going through their applications, some universities have removed that as a requirement due to the COVID-19 pandemic. Below you'll find information on the universities that no longer require the ACT scores while evaluating candidates' applications.
Stanford University- Stanford only requires one test each year, either the ACT or the SAT. There is no need for a Writing/Essay section. Stanford will no longer require applicants to take a test during the 2022–23 application period due to the difficulties posed by COVID-19.
Harvard University- Though candidates can choose to submit their ACT scores, they aren't required to do so
University of Pennsylvania
Princeton University- Princeton doesn't require the ACT scores for falls 2023, 2024, and 2025, for transfer applicants too. However, they do encourage students to submit their scores.
University of California Los Angeles- Though ACT scores will not be used and aren't required, if you do choose to submit them in your application, University of California Los Angeles may use it as an alternative method of fulfilling minimum requirements for eligibility or for course placement after you enroll.
California Institute of Technology
Columbia University
Brown University
Boston University
Cornell University
University of Arizona- The University of Arizona does not require SAT/ACT scores to be submitted for admission. A student's official SAT/ACT scores may be used to help with class placement at orientation or fulfill Arizona Board of Regents (ABOR) core competencies if they choose to submit them.
University of Illinois at Chicago- Though ACT scores are not required, they will be viewed if a candidate decides to provide them.
University of Southern California- During the application process, students are asked if they are willing to submit their test scores; the university is prepared to wait for applicants' standardized test scores. However, it is not required to submit test scores.
University of Rochester- Sending scores is optional
University of Wisconsin – Madison
Virginia Tech- Sending ACT scores is optional, though, candidates may choose to express their willingness to submit them during the application process
Duke University
Emory University
North Carolina State University
Purdue University
Rochester Institute of Technology
Syracuse University
University of Texas at Dallas- Though taking the ACT and sending its scores is optional, the application fee of 50 CAD (~2,965 INR) can be waived off with test score submission.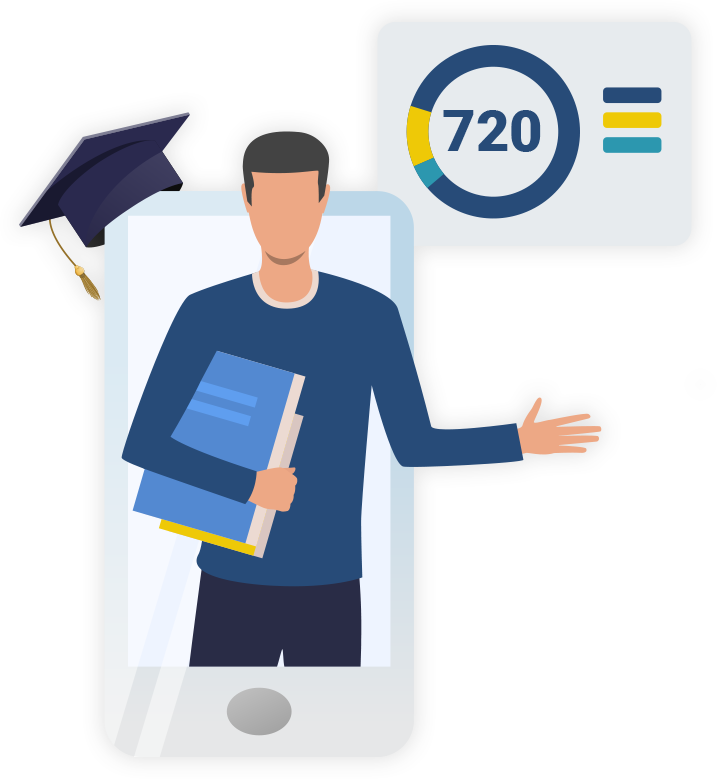 TO TAKE A STEP CLOSER TO YOUR DREAM,
SPEAK TO AN ADVISOR TODAY.
Registering for the ACT Exam-
he ACT is not given at a specific time. The exam mainly includes questions from the academic material studied till the 11th grade. Therefore, students prefer to normally take the ACT exam in the second half of 11th grade. When it comes to the application process to colleges, most students find having their ACT results handy. Furthermore, taking the exam in 11th grade gives you plenty of time to prepare and retake the exam if your initial score isn't good.
If you haven't already done so, you can register for the exam on the ACT website. If you haven't previously done this and if this is your first ACT attempt, you'll need to create an account on the ACT website to register for the exam.
We recommend you to choose a location close to you to avoid any exam day chaos while you're on the way to the exam in the morning.
Make sure you allow yourself enough time to prepare before you choose a date. If you're completely unfamiliar with the test, schedule it at least three months in advance to allow yourself enough time to study.
Tips for ACT preparation: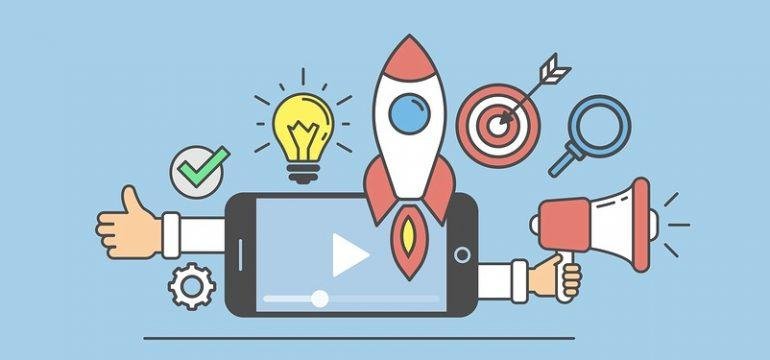 Make a schedule for your studies.
Planning your studies is a crucial step, especially when preparing for standardized tests like the ACT. Many students may view it as a waste of time and prefer to jump directly into studying the material. However, a regular study regimen can help prevent cramming and ensure sufficient preparation time. Divide the anticipated preparation hours by the number of weeks before the test to determine how many hours you should study each week. Establishing consistent days and hours for studying and sharing your routine with someone for accountability can help maintain consistency
Use practice questions and tests to sharpen your skills.
Practice questions and practice exams are two essential components of ACT preparation. Practice questions help you focus on the abilities you need to improve for the test. You should practice the specific sorts of questions, subjects, and/or sections on which you need additional practice. Make a point of thoroughly working through any questions you get wrong in order to comprehend your mistakes and fix them in the future. Completing at least a couple of complete exam practice runs is the second stage of ACT preparation. When doing a full test practice run, utilize an official practice test and test yourself under the same settings as on test day. You are also recommended to use past papers for your practice to get a hold of the paper structure and type of questions.
Recognize and address your flaws.
After you've gotten a general sense of what the ACT tests and how they work, you'll want to construct a baseline of your own abilities. The most crucial part of this is recognizing your shortcomings so you can focus your preparation on them.
Taking a whole, timed ACT practice exam is the most accurate approach to build a baseline. After you've completed the practice exam, calculate your score using the scoring rules supplied by ACT, at the back of the test booklet. This will show you which portions you're weakest in, which sections you're best in, and where you're beginning from. Your finest portions are definitely your best, and your worst sections are plainly your worst.
However, it is preferable to go into greater depth. Examine your wrong responses to see if there are any trends.
ACT Coaching
The ACT can become overwhelming without the right guidance and awareness on how to proceed with its preparation. The ACT study resources provided by Rostrum Education are the most up-to-date and thorough. Learn from our qualified teachers, who have the knowledge and experience to help you reach your ACT preparation goals. With the greatest ACT tutoring, you get your desired score with a tailored study plan, student portal, practice tests, complete score report, refreshers, and more. Book a free consultation with us to learn more about the coaching.
Be ready and prepared for the final day.
Make sure you engage in all of your finest test-taking strategies to offer yourself the highest chance of success on test day! So get plenty of rest the night before, have a well-balanced, protein-rich breakfast, and make sure you have pencils and an acceptable calculator in your bag!
Improve Your Time-Management Techniques.
Students should practice taking the ACT in a timed environment, just as they will on test day. A lower score can be caused by a lack of time. The more at ease you are with the ACT's time constraints, the higher your chances of doing well on it.
The easiest strategy to manage your time on the ACT is to estimate how much time you can devote to each question. You'll have more time per question in some parts than others. For example, in the English portion, you'll have about 36 seconds each question, while in the Math section, you'll have a whole minute.
What makes Rostrum's instructors unique?
Regular Monitoring: To test your understanding of the concepts and measure your progress, we conduct week-end tests, subject tests, full length mocks and essay practice sessions. We check your pace and performance and concentrate on key improvement areas so that you may achieve a good balanced score in your final ACT exam.
Adequate practice: More than just classes are part of our programme! In our instruction, we use actual ACT tests from previous ACT administrations. This has a number of advantages: you get used to the real test's pace and format. Learn how to concentrate for a four-hour test, how to pace oneself, and how to undertake the paper test effectively. You receive hands-on experience with tactics and learn which ones work best for you. This gives you a sense of which types of questions work best with certain approaches.
Perfect Foundation: We help you construct a good foundation of concepts by equipping you with resources and tutoring systematically for ACT coaching. We provide coaching to the students all over the world including India and UAE. We also undertake classroom exercises and employ various techniques to aid you in formulating a unique test taking strategy for math, english and science sections in ACT. Remember that you are tested not only on your exam skills but also on your approach to the exam.
Essay Skills: If you are taking the ACT with Essay then you need to develop necessary language, writing, critical thinking and analytical skills to attempt the essay. Our tutors help you build essay skills using comprehensive methods.
To know more about tutors and all the information about the ACT tutoring, contact us.