The UCAT (University Clinical Aptitude Test) is a pivotal assessment for aspiring medical professionals, designed to evaluate essential aptitudes rather than academic knowledge. This comprehensive exam is divided into five sections, each focusing on distinct mental abilities and skills crucial for doctors. In this blog, we'll delve into each section, understand the UCAT tests, and explore strategies for mastering every part of the test.
UCAT Format: Understanding the Structure of the Test
The UCAT (University Clinical Aptitude Test) is a comprehensive assessment to evaluate the skills and attributes necessary for success in a medical career. To effectively prepare for the UCAT, it's essential to understand its format, including the number of sections, time limits, and question types. Let's delve into the UCAT format to understand what to expect on test day.
Sections and Question Types:
The UCAT comprises five distinct sections, each targeting different cognitive abilities essential for medical professionals:
Verbal Reasoning: This section tests your ability to understand written information, draw conclusions, and make inferences from text passages.
Decision Making: In this section, you'll assess and evaluate complex data and make reasoned judgments based on the provided information.
Quantitative Reasoning: Here, your mathematical skills will be tested as you interpret numerical data and solve mathematical problems.
Abstract Reasoning: This section evaluates your capability to recognize patterns and relationships in sets of abstract shapes, testing your non-verbal reasoning skills.
Situational Judgement: Situational scenarios challenge your ethical judgement and professionalism, assessing your responses to various ethical dilemmas.
Time Limits and Question Counts:
Each section has its own time limit, and the number of questions varies as well:
Verbal Reasoning: 21 minutes, 44 questions
Decision Making: 31 minutes, 29 questions
Quantitative Reasoning: 25 minutes, 36 questions
Abstract Reasoning: 13 minutes, 55 questions
Situational Judgement: 26 minutes, 69 questions
The time constraints emphasise the importance of efficient time management, accuracy, and maintaining a steady pace throughout the test.
Test Delivery and Environment:
The UCAT is a computer-based test that you'll take at a designated testing center. Simulating test conditions during your preparation is crucial, so you become accustomed to the environment and interface. Familiarising yourself with the navigation, tools, and question formats will help you easily navigate the test on the actual test day.
Scoring:
The UCAT is a cognitive aptitude test, not a knowledge-based assessment. It is scored based on correct answers, with no negative marking for incorrect responses. This scoring structure encourages you to attempt as many questions as possible while focusing on accuracy.
Understanding the UCAT format is the first step in your preparation journey. Develop a study plan that allocates time for practice in each section, emphasising your weaker areas. Utilise official UCAT practice materials and mock tests to simulate test conditions and monitor your progress. As you practise, employ strategies specific to each section, such as critical reading techniques for Verbal Reasoning, data interpretation tactics for decision-making, and pattern recognition skills for Abstract Reasoning.
By familiarising yourself with the UCAT format and honing your skills through focused practice, you'll build the confidence and proficiency needed to excel on test day. Remember that strategic preparation and a clear understanding of the format are key to achieving a competitive UCAT score.
Verbal Reasoning
(21 minutes, 44 questions)
The Verbal Reasoning section is designed to assess your ability to understand and analyse written information quickly. You'll encounter passages on various topics and are required to read, comprehend, and draw conclusions from the provided text. The questions range from identifying the main idea and summarizing the text to making inferences based on the information presented. Critical thinking, logical reasoning, and the capacity to extract key details are essential skills for excelling in this section. Effective time management is crucial; you'll need to read efficiently and answer accurately within the time limit.
Certainly! Here are a couple of sample questions for each section of the UCAT (UK Clinical Aptitude Test):
Verbal Reasoning Sample questions:
Passage: "The benefits of regular exercise are well-documented. Studies have shown that it can improve cardiovascular health, boost mood, and increase energy levels. However, not everyone finds it easy to incorporate exercise into their daily routine. What is the main idea of this passage?"

A) Regular exercise has numerous health benefits.
B) Some people struggle to make exercise a habit.
C) Exercise can boost mood and energy.
D) Studies have shown that exercise is difficult.

Passage: "In a recent study, researchers found a correlation between sleep duration and academic performance in college students. Those who consistently got seven to eight hours of sleep performed better academically than those who slept less or more. What conclusion can be drawn from this study?"

A) College students should aim to get more than eight hours of sleep.
B) Academic performance is not affected by sleep duration.
C) Consistently getting seven to eight hours of sleep is associated with better academic performance.
D) College students who sleep less perform better academically.
Decision Making
(31 minutes, 29 questions)

The Decision Making section evaluates your capacity to assess complex information and make reasoned judgments. You'll encounter different types of data, such as text, charts, tables, and diagrams. Your task is to analyze the information and select the most appropriate conclusions or courses of action. This section assesses your analytical skills, logical reasoning, and ability to evaluate data critically. The scenarios often require a combination of quantitative analysis and critical thinking, making it important to manage your time effectively and avoid overthinking.
Decision Making Sample Questions:
You are presented with a table showing the prices and features of three different smartphone models. Model A has more features but is more expensive than Model B and Model C. Model B has a mid-range price and features, while Model C is the cheapest but has fewer features. Based on the data, which smartphone would you recommend for a budget-conscious individual who values features?

A) Model A
B) Model B
C) Model C
D) More information is needed.

You receive a set of statements regarding a business decision to expand into a new market. Some statements are facts, while others are assumptions. Your task is to identify which statement is an assumption:

A) The new market has a growing customer base.
B) The business has experience in the new market.
C) The business has enough capital to fund the expansion.
D) The business has hired a marketing team for the expansion.
Quantitative Reasoning
(25 minutes, 36 questions)
Quantitative Reasoning examines your mathematical and numerical skills. You'll encounter data presented in various formats, including graphs, charts, and tables. Your goal is to interpret the data accurately, perform calculations, and draw logical conclusions. The questions encompass a range of mathematical concepts, from basic arithmetic to more complex calculations involving percentages, ratios, and proportions. Success in this section requires a solid foundation in mathematics and the ability to solve problems methodically and efficiently.


Quantitative Reasoning Sample Questions:
Given a pie chart representing the distribution of expenses in a household, with categories like housing, groceries, transportation, and entertainment, you are asked to calculate the percentage of the budget allocated to groceries.
You are provided with a bar graph showing the annual revenue of a company over the past five years. Your task is to calculate the average yearly revenue for this period.
Abstract Reasoning
(13 minutes, 55 questions)
Abstract Reasoning focuses on your ability to recognize patterns, relationships, and trends within sets of abstract shapes. You'll encounter sequences of figures that transform based on certain rules or patterns. Your task is to identify these patterns and select the figure that logically follows in the sequence. This section demands visual acuity, pattern recognition skills, and the capacity to analyze abstract information quickly. Regular practice is key to honing your pattern recognition abilities and increasing your speed in identifying relationships.
Abstract Reasoning Sample Questions:
You are presented with a sequence of abstract shapes that transform in a specific pattern. Which shape logically follows in the sequence based on the pattern you've identified?
In a series of abstract figures, each figure has a unique set of rotations and transformations. Identify the next figure in the sequence based on the established rules of transformation.
Situational Judgement
(26 minutes, 69 questions)
The Situational Judgement section assesses your ability to make ethical and professional decisions in various medical scenarios. You'll encounter scenarios that require you to prioritise responses based on ethical considerations, effective communication, and empathy. This section evaluates your understanding of medical ethics, ability to navigate ethical dilemmas, and ability to demonstrate professionalism. Practising situational analysis and understanding the nuances of ethical decision-making will enhance your performance in this section.
Situational Judgement Sample Questions:
You are a medical student witnessing a senior doctor berating a nurse in front of a patient and their family. How would you respond to this situation? Choose the most appropriate action from the options provided.
In a hospital setting, you witness a colleague making an error in administering medication to a patient. What would you do in this situation? Select the action that aligns with professional and ethical standards.
Each section of the UCAT tests specific skills and attributes essential for a career in medicine. By understanding the intricacies of each section and dedicating focused practice, you can build your proficiency and confidence in these skills. It's important to remember that while each section has its unique challenges, a balanced and strategic approach to preparation will yield the best results on test day.
Tips for Mastering UCAT
Practice Consistently: Regular practice is key. Dedicate daily time to practice questions from each section to build familiarity and speed.
Time Management: Since each section has its own time limit, practice working efficiently within the allocated time. Aim for accuracy while gradually increasing your speed.
Identify Strengths and Weaknesses: Recognize the sections where you excel and those that need improvement. Tailor your practice accordingly.
Review and Learn: Analyse your mistakes and understand why you made them. Learning from errors is an essential part of improvement.
Simulate Test Conditions: Familiarise yourself with the test environment. Practice under timed conditions to minimise test-day stress.
Use Official Materials: Utilise official UCAT practice materials to understand the test structure and question types.
Mastering the UCAT section by section requires dedication and strategic preparation. Understanding what the UCAT tests for in each section and employing effective study techniques will increase your chances of excelling on test day and securing your path to a successful medical career. Remember, it's not just about getting the right answers but also about showcasing the skills and attributes that make a competent and compassionate medical professional.
Section by Section Tips for Mastering the UCAT:
Verbal Reasoning:
Skim Efficiently: Quickly read the passage to get an overall idea. Focus on understanding the main points rather than every detail.
Highlight Key Information: Underline or jot down important details as you read. This will help you refer back to relevant parts when answering questions.
Practice Inference: Train yourself to infer information not explicitly mentioned in the text. This skill is crucial for answering inference-based questions.
Avoid Assumptions: Base your answers solely on the provided information. Avoid bringing in outside knowledge or assumptions.
Prioritize Accuracy: Since you're penalized for wrong answers, prioritize accuracy over speed. Aim to get the questions you attempt correct.
Decision Making:
Analyze Data: Carefully examine the information provided in graphs, charts, and text. Extract relevant details before attempting questions.
Recognize Patterns: Look for trends or patterns in the data. This can help you anticipate possible outcomes or relationships.
Elimination Strategy: Use the process of elimination to narrow down choices. Cross out options that clearly don't fit the information.
Consider Multiple Scenarios: Consider different viewpoints before selecting an answer for scenarios or text-based questions.
Think Logically: Apply logic and reasoning to assess potential outcomes. Avoid relying solely on intuition.
Quantitative Reasoning:
Practice Mental Math: Develop mental calculation skills to perform quick arithmetic. This will save you valuable time during the test.
Interpret Data: Understand the data presented in graphs and tables. Practice extracting information accurately and efficiently.
Use Approximations: In some cases, approximating values can help you eliminate incorrect answer choices and arrive at the correct solution.
Brush Up on Formulas: Review basic math formulas related to percentages, ratios, and conversions. This will help you tackle quantitative problems.
Stay Organized: To avoid mistakes, jot down intermediate results when solving multi-step problems.
Abstract Reasoning:
Focus on Patterns: Train your brain to identify patterns and relationships within abstract shapes. Practice recognizing recurring elements.
Practice Regularly: Consistent practice enhances your ability to spot similarities or transformations in abstract figures quickly.
Ignore Irrelevant Details: Abstract figures often have distracting elements. Learn to focus on the core patterns and disregard distractions.
Think Visually: Imagine the transformation or relationship between figures. Visualizing can aid in understanding abstract patterns.
Pace Yourself: With limited time, quickly move on from questions that stump you. Return to them later if you have time left.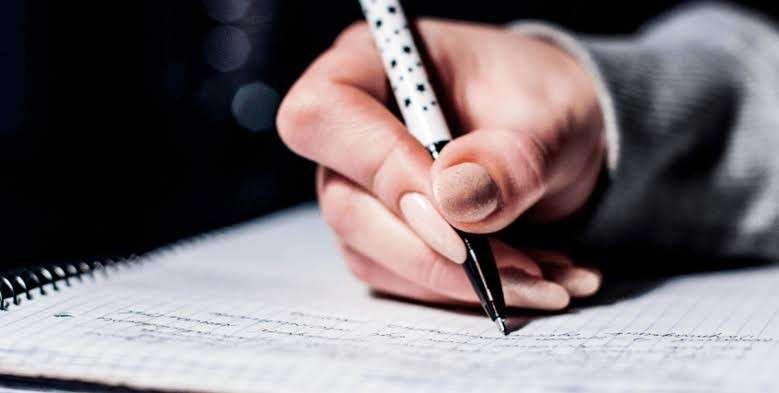 Situational Judgement:

Read Carefully: Fully understand the scenarios presented. Analyze the situation from all angles before selecting an appropriate response.
Ethical Frameworks: Familiarize yourself with common ethical principles and frameworks. Apply them to the scenarios to make informed decisions.
Professionalism: Prioritize answers that reflect professionalism, empathy, and ethical conduct in healthcare settings.
Avoid Extremes: Steer clear of extreme or exaggerated responses. Choose options that demonstrate balanced and appropriate behavior.
Consider Consequences: Think about the potential outcomes of your chosen response. Opt for choices that lead to positive results.

Remember, success in the UCAT comes from a combination of skill, practice, and effective strategy.