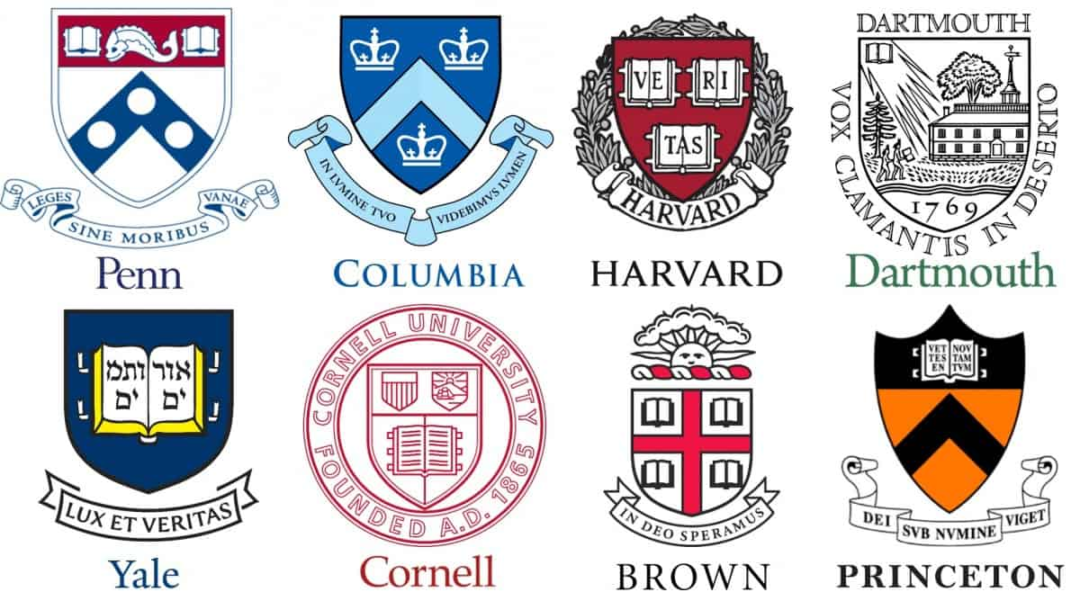 What the Ivy League is-
The Northeastern United States "Ivy League" consists of eight universities known for their academic excellence and social standing. Getting into an Ivy League school is something that has been admired deeply for ages.
Everything famous and of a high reputation in society is bound to have controversies, myths, and stereotypes surrounding it. And as a potential applicant to an Ivy League college, as many Ivy League admissions consultants would also say, it is important to get to the roots of certain myths surrounding these colleges to better understand whether you would like to attend any of the Ivy League colleges.
This blog will help break down some of the most common myths and expose you to the realities to get a better understanding of Ivy League colleges.
Myths Surrounding The Ivy League And The Realities-
MYTHS-
Myth 1– If you have been an overachiever and topper in school, you'll do absolutely great in Ivy League colleges, or you are a perfect fit for an Ivy League college.
Myth 2- Like the other qualities schools value, athletic ability is merely one of them.
Myth 3- You need to be an academic superhuman to get into an Ivy League college
Myth 4- It's Ivy League colleges or nothing- only Ivy League colleges will help you achieve something great in your life or become famous and they're the only colleges with the best amenities and opportunities for the future.
Myth 5- Admissions will be aided by participating in a summer programme at a dream school
Myth 6- Ivy League colleges are the nation's most picky schools.
Myth 7– Volunteering your time and effort to improve society- Admissions officers at Ivy League colleges value applicants who have a track record of volunteering in their communities and genuinely care about making the world a better place.
REALITY-
Reality 1- Being a topper or an overachiever in high school doesn't AT ALL guarantee a 100% success rate in Ivy League colleges. In fact, there have been many cases of performance going down after getting into an Ivy League college. This is because the pressure Ivy League colleges put on students not only academically but also in terms of extracurriculars is TREMENDOUS! An elite university is not necessarily the best option for a student because they have perfect grades or a profile full of outstanding accomplishments. Regardless, it implies the inverse: that they have the drive to succeed wherever they go and that they will be happy and successful in an environment that suits them. In fact, The Princeton Audit 2022 School Expectations and Stresses Overview found that 74% of respondents detailed high or exceptionally high worries about their school applications.
Although mental health is now a concern for students in most schools, it has long been a major concern for students who receive an Ivy League admissions letter. For instance, a study on mental health conducted at Harvard found that, between 2014 and 2018, the percentage of undergraduates who were depressed increased to 31% from 22 %. Between 2007 and 2017, seven Harvard undergraduates killed themselves. The same year, there were a lot of suicides in Columbia. Additionally, mental health issues resulted in the deaths of three Princeton students in 2022.
Reality 2 – Athletes are a unique case and are given immeasurably more inclination than other recognized categories. By providing the admissions office with a list of recruited athletes that are typically respected highly, varsity coaches have a significant impact. Outstanding actors, dancers, musicians, and artists are not treated equally. Even the preference for legacies or minorities pales in comparison to this one. Athletes were 48% more likely than applicants without a hook to be admitted in a study of 30 selective institutions conducted by James Shulman and William G. Bowen, the former president of Princeton, compared to 18% for racial minorities and 25% for legacies. However, the data presented in the most recent Harvard lawsuit provide the strongest evidence regarding varsity athletes: Admit rate for non-athletes with a mediocre academic rating of 4 (on a scale of 1 to 6) was 0.076, compared to about 70% for athletes, or nearly 1,000 times more.
Reality 3 – Many people mistakenly assume that superhuman academic achievement is the deciding factor for admission because of the great SAT scores and good grades of students admitted to Ivy League colleges. According to the founder of one consulting company, grades are still the primary deciding factor in admissions, as reported by USA Today.
However, Harvard and its sister Ivies do not view producing the next generation of professors, rocket scientists, and other intellectuals as their main responsibility. Instead, they pick kids with the traits that seem to make them most likely to become members of the "leaders", as sociologist C. Wright Mills put it, as well as the "ruling class," as Marxists and Ivy League presidents refer to it.
In actuality, there are several factors used to evaluate candidates, including extracurricular activities, physical ability, and the mysterious "personal" ranking. Academic ability is simply one of them. The personal rating held the most weight and the academic ranking the least, according to Harvard's own statistical assessments, which were made public throughout the litigation. This scepticism of candidates with biased academic backgrounds has a long history: The dean of admissions at Harvard, Wilbur Bender, issued a warning against the idea that "the only person who belongs at Harvard is the valedictorian, the obvious intellectual, the white-faced grind" and implemented an effective quota of 10% for "top brains" as early as the 1950s.
Reality 4 – On other campuses, Ivy League benefits are also accessible.
Ivy League universities are not the only institutions with attractive campuses, high academic standards, powerful alumni networks, and other qualities that make an Ivy League college desirable. So think about what initially drew you to Yale. There's a good possibility you'll find it at another college. In fact, there are many famous people who rose to fame without attending Ivy League schools. For example,
Oprah Winfrey- An American media executive, talk show host, television producer, and philanthropist who attended Tennessee State University and earned a degree in communication.
Steve Jobs- An American entrepreneur and co-founder of Apple Inc who attended Reed College, but dropped out after six months.
Mark Zuckerberg- An American internet entrepreneur and co-founder of Facebook who attended Harvard University, but dropped out during his sophomore year to focus on Facebook full-time.
Reality 5 – Over the past few decades, thousands of high school students have attended classes, and lectures, and resided in dorms in schools across the nation. They act in the same manner that college students would. These initiatives may cost parents thousands if not tens of thousands of dollars, but if they provide their child an edge when applying to that school in a year or two, they are deemed beneficial. However, this is based on the supposition that enrolling in these programmes will make it easier for the student to get accepted. However, in practice, they won't.
The student's eligibility for admission to the specified school is unaffected by participation in any other programme or school. There are various reasons for this. First, rather than being delivered by the Ivy League campus itself, many of the programmes offered at Ivy League colleges are contracted out to an outside firm. In other words, even if the course is taught in a Yale classroom, neither Yale nor its admissions examiners are affiliated with the lecturers or the subject matter.
The majority of students would be better off spending their summer vacations (and all that money) working on an internship, a research paper, a project, one of the aforementioned camps, or some other type of civic involvement. If they have enough money, almost anyone can visit an Ivy League campus and enroll in classes. Summer interns' contributions to Ivy League themes are particularly desired by admissions officers, but not all possess the necessary discipline and expertise.
Reality 6 – Due to the fact that Ivy League colleges have really high fees and can be extremely expensive for many, it is normal to think these are the country's most specific universities. It is also true that it is difficult to get accepted into an Ivy League college- over 280,000 students applied to the eight Ivies in 2017, but less than 10% were accepted.
However, Stanford (not an Ivy) has become even more selective than Harvard in recent years. Only 4.3% of Stanford applicants were accepted in 2018, compared to 4.6% at Harvard. What's more, nor is it very basically as specific as another foundation, the Curtis Organization of Music in Philadelphia, where the confirmation rate is only 3%. Harvard, Yale, Princeton, and Columbia make up just four of the nation's ten most selective colleges. The other four members of the league—MIT, Cal Tech, Stanford, and Julliard—are more selective than the others.
Reality 7 – It is nearly impossible to distinguish between students who are "doing it to get into college" and those who are genuinely interested in community service because the concept of community service has been so misunderstood and abused. There are numerous opportunities for community service in most high schools; for some, it's a graduation requirement. Because so many students include information about their involvement in community service on their applications, it has lost its originality. As long as the student is willing to devote several hours to doing so in a manner that is relevant to their theme, community service may be included in the application. Volunteer work, on the other hand, should be avoided if it only serves as application material.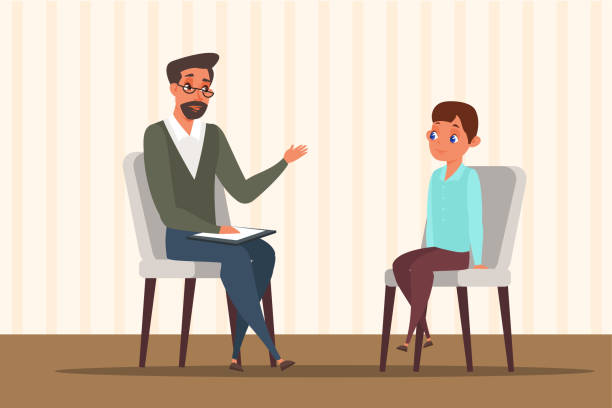 In conclusion, these are just a few of the many myths and misconceptions surrounding the Ivy League out there but these are some important and most common ones. Knowing this, as many ivy league consultants or most of the best ivy league consultants in India or any other country would say, can help you make your choice in colleges more wisely and ensure that you are well informed and have enough knowledge on the colleges you are applying to.