Because studying is such an important part of a student's life, it's crucial to create a space where you can be both comfortable and productive. According to research, having the right study environment is critical for academic success. You want to create a space for yourself where you can be at your productive best.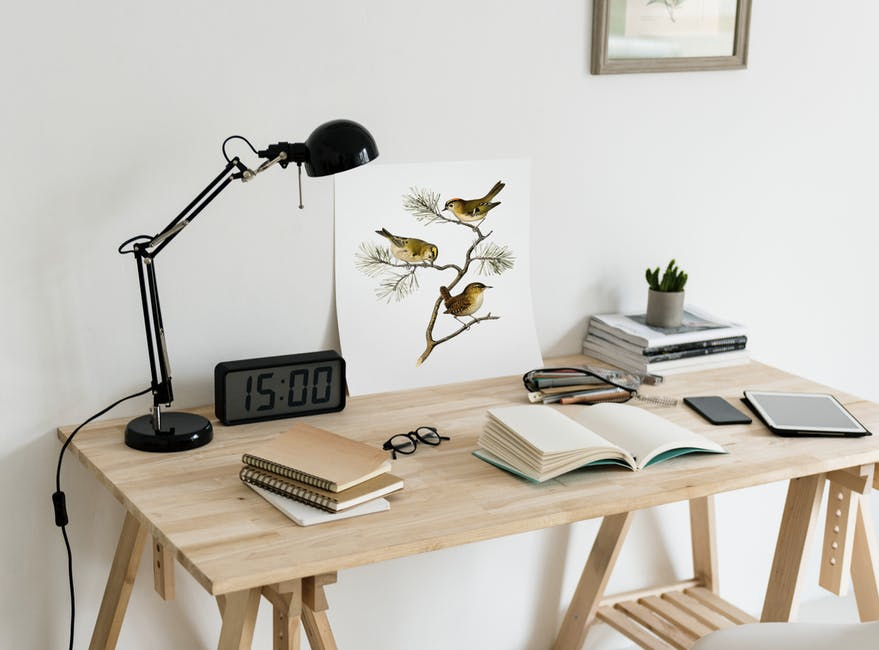 Here are a few tips to create your perfect study space!
1) SELECT YOUR IDEAL STUDY LOCATION
The first step in creating your study space is to find a relaxing spot. This could be a home office, a bedroom desk, or a chair at the kitchen table, or a nook of your choosing. The most important thing is to find a place with few distractions which is a quiet and relaxing space where you can concentrate and get work done. You can train your brain to focus solely on studying by dedicating a specific area to your schoolwork. Find the types of spaces that work best for you, or change it up a bit throughout the week to avoid feeling bored or isolated while studying.
2) STAY ORGANISED
Keep all of your supplies in one location and keep them organized. It isn't necessary for you to have a desk drawer. It could be something as simple as a pencil pouch that holds your favorite pen and a pencil. The goal is to make finding what you need as simple as possible; you don't want to waste valuable study time looking for supplies or class materials.
3) GOOD LIGHTING IS EVERYTHING!
Spending long periods of time in front of a computer can strain your eyes, leaving you exhausted. Make sure that your study area has adequate lighting to reduce eye strain. Invest in a small desk or floor lamp if your room doesn't get much natural light. This is especially important if you're studying late at night or early in the morning. Proper lighting will make you feel more awake and focused, and you'll be more productive as a result.
4) PERSONALISE AND ADD INSPIRATION
What inspires you? What drives you to want to rule the world? Capture the essence of that motivation in photos, posters, and post-it notes. Put it on display in your study area. Allow those words or images to serve as a constant reminder of your objectives and why you attend school. These will be your sunshine on a rainy day, the things that will motivate and inspire you to get through a difficult week.
You can create the ideal study environment and study routine with these tips, allowing you to stay productive and focused throughout the semester.