The path to becoming a dentist is long, not only in terms of years but also in terms of the number of hurdles you'll have to clear. There is an endless list of dental school requirements to meet, such as completing certain prerequisites, maintaining a high GPA and a strong DAT score, dental volunteering, community service, and so on.
Take a look at the top 5 Dental Schools that you should aspire for:
1) University Of Sāo Paulo
The School of Dentistry at the University of So Paulo (FOUSP) is one of the oldest dental schools located in Brazil. It is regarded as a teaching and a research center of excellence. FOUSP graduates work in both private practice and government agencies, such as the Brazilian National Healthcare System (Sistema Nacional de Saude).
2) University Of Gothenburg
The dental school at the University Of Gothenburg is known as The Institute of Odontology and it ranks number 1 per the QS global dental school's rankings. It is one of the finest Swedish dental schools. Apart from conducting internationally recognized research in dentistry, the university is also known for its intensive course structure and job placements.
3) University Of Michigan
The University of Michigan School of Dentistry is the University of Michigan's dental school, which is based in Ann Arbor, Michigan. Oral and craniofacial health care education, research, patient care, and community service are all part of the School of Dentistry's mission. It is one of the top dental schools in the United States.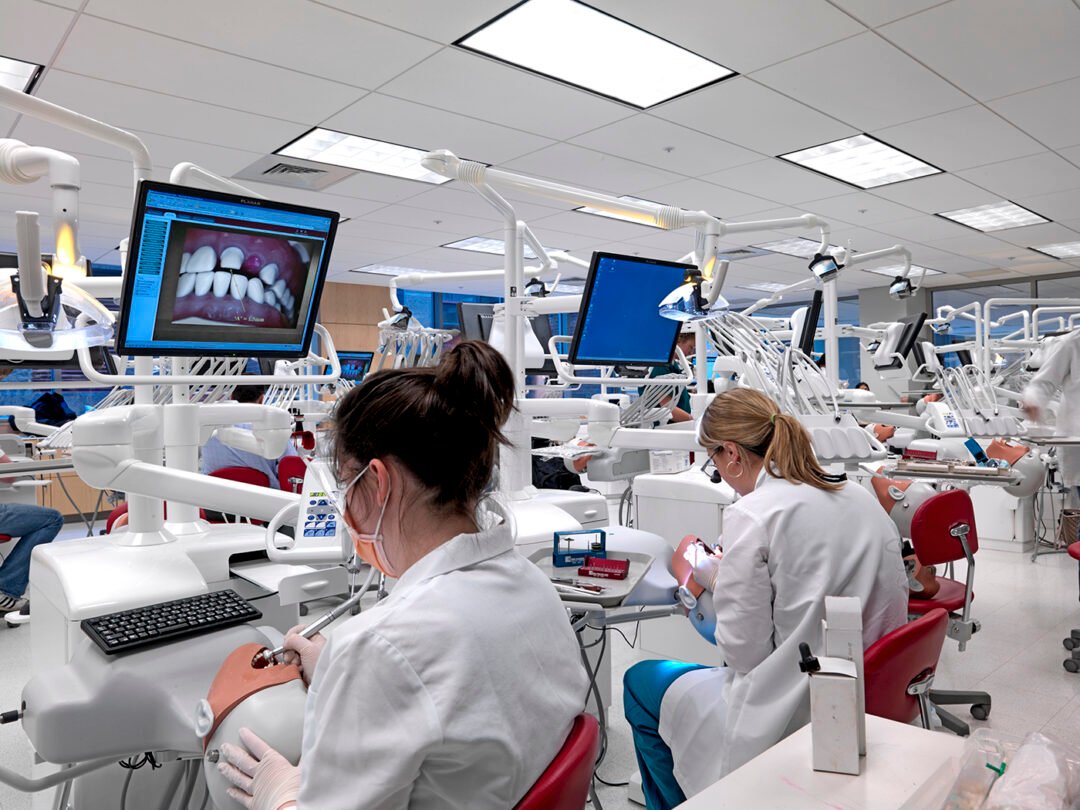 4) University Of Bern
The University Of Bern is one other Swiss university with a great dental program. It is primarily known for its master's program which typically takes up to 4 years to complete. The school ensures that students have a solid understanding of technical concepts while allowing for exploring the theoretical and practical concepts in dentistry. Concentrations include aesthetic implants, ortho dentistry, and many more.
5) University Of North Carolina At Chapel Hill
The University of North Carolina at Chapel Hill Adams School of Dentistry is North Carolina's first dental school. Its objective is to shape the future of oral health care. They are preparing the next generation of oral health professionals to be agile and forward-thinking. They're making groundbreaking discoveries and transforming dental education.
How can Rostrum Education help?
Dentistry and medicine are one of the fastest-growing yet most challenging courses to get into. Acceptance rates as low as 3% make it a difficult process for dental school applicants. We at Rostrum Education ensure you have a well-balanced application according to the requirements of your dental school. The team of college counselors helps you throughout the year to help your application stand out. Contact us for a free consultation session today!