How to write the activities on the common application?
The Common App activities area allows you to showcase your abilities, skills, and particular instances of extracurricular activities you've engaged in during the previous several years to Common App universities. You have the opportunity to discuss the breadth of your extracurricular activities and relevant experiences that made you a fantastic applicant for your selected universities in the Activities section. This critical information is not only used by admissions committees to assess an applicant's general appropriateness for their program, but it also allows you to exhibit the specific talents and knowledge that will help you succeed as a student.
You'll also find some great tips and exercises in this post to help you write and then up-level a successful Common App activities section that highlights all of your brilliance, as well as the impact you've had in your activities, in addition to what you're sharing in your Common App essay prompt responses.
The activities list on the Common Application is limited to 150 characters. What are your strategies for making the most of them? You must take use of them. Rostrum's team of experts can also assist you in writing the activities portion of your application in such a way that it impresses the admissions committee and gets you accepted.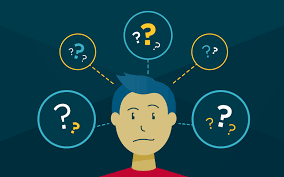 Description of Activities Section
Even experienced writers will find this area of the Activities section to be the most difficult. You'll use this area, which is limited to 150 characters, to explain the entry's action in greater depth. Because we only have so much room to discuss significant and critical events, let's focus on the finer elements of how to make your activity descriptions stand out.
The Common Application provides a drop-down menu from which to choose the following activities: 
Academic

Art

Athletics: Club

Athletics: JV/Varsity

Career-Oriented

Community Service (Volunteer)

Computer/Technology

Cultural

Dance

Debate/Speech

Environmental

Family Responsibilities

Foreign Exchange

Journalism/Publication

Junior R.O.T.C.

LGBT

Music: Instrumental

Music: Vocal

Religious

Research

Robotics

School Spirit

Science/Math

Student Gov.t./Politics

Theater/Drama

Work (paid)

Other Club/Activity
Choose the relevant category for each action you mention in your application. Choose the more relevant category if the action falls into two equally detailed categories. If necessary, you will be able to elaborate in the description.
What factors should you consider while compiling your Common App Activities list?
Some students are tempted to mention every extracurricular activity they've ever engaged in, even if it was for a short amount of time, while listing extracurricular activities.
College admissions authorities, on the other hand, are more concerned with quality than number. It's preferable to make a small list of activities in which you were fully committed rather than a long list of lesser activities.
Admissions officers want to see that you are enthusiastic about a few hobbies and have put work into developing them. They're especially interested in leadership positions, so include any officer or captaincy titles in your resume.
It's ideal to include at least 2-3 activities that demonstrate considerable engagement, but it's OK to add a couple fewer major ones as well.
Students can include ten activities on the Common App, but they are not required to do so. Fill out all only if you've put out sufficient effort in each of the specified activities.
How to Stand Out in the Activities Section?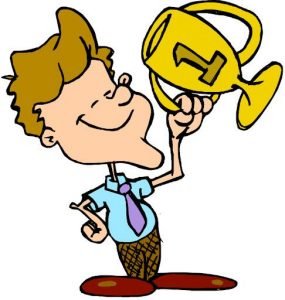 Let's talk about how to make those 150 characters ring true.
Keep it short and sweet.
This may appear contradictory at first, especially if you've just finished writing your well-crafted college essay. The stringent character limits in the Common App Activities section, on the other hand, mean that you can't afford to follow standard language and syntax norms.
What is the most important aspect of this description? Of course, the sorts of stories that have been written. That's why the closing "and more" is so unsatisfactory. Admissions committees want to know what you've done, not simply what you've implied.
The idea is to provide as much relevant material as possible while reducing dull connective tissue, as it were, in every entry in your Activities section. Always pick the most important ideas and make sure they're read as clearly as possible without losing cohesion.
2. Prioritize quality over quantity.
In your Activities section, it's critical to strike a balance between number and quality. What exactly does this imply? Based on the guidelines for picking activities that we will discuss later in this blog, your activities themselves should be of high "quality." Even more important is including a quantitative description to maximize the effect of these high-quality submissions.
3. Stay away from repetition
This is a straightforward general rule that is thankfully simple to follow. Simply said, if a term or piece of information appears in one area of your activity record, it is often unnecessary to include it in another. Furthermore, if there is duplication from field to field, it will appear sloppy or badly edited.
Also, save those 150 characters for the key responsibilities and successes you had in that capacity.
4. Think Cohesively
It's critical to think of your activities section as a whole, at the very least in terms of planning and structure. This means arranging your activities in a way that reflects your growth as a person. There should also be an overall theme that relates to your hobbies, aspirations, and critical skills.
The order in which you prioritize activities is just as important as the ones you choose. Admissions committees will have a much tougher time separating you from the crowd if your activities are all over the place thematically and in the incorrect sequence.
Most students find that using a chronological technique to organize this material works best. Your actions should, in theory, have progressed and gotten more complex or advanced over time.
Although there is no defined place for dates in the Events section, organizing your activities might assist to provide a sense of story and growth.
If you're stumped as to how to organize your activities in a proper chronological and methodical manner, then Rostrum's experts can assist you.
What if you don't have any activities for the Common App section?
Don't worry if you didn't participate in regular extracurricular activities.
It's time to explore outside the box and see if there was a convincing reason why you didn't mention any activities. In high school, how did you spend your leisure time? Working? Responsibilities to your family? Is it possible to do your own research?
If that's the case, you might want to try writing about those events and how they influenced and affected your life. These are definitely life experiences that you may write about. Consider this: If you've overcome a specific challenge, you stand out from the majority of pupils. This will be a strength during the college applications process if you can phrase it right.
As you become older, you'll see that people who have had to deal with difficulty are frequently more equipped to deal with disagreement and pressure. Don't be hesitant to share your experience. Colleges are sympathetic, but only if you tell them about your situation.
There may already be a space for you to write about any "holes" in your activities, depending on the application and institution to which you are applying. As a result, think about the application's structure and where you want to put this information.
Conclusion: Common App Activities Section
Overall, your extracurricular activities explanation should be brief, sweet, and to-the-point. You'll be one step closer to realizing your college aspirations if you make your response relevant. Remember to explain and demonstrate the significance of each important extracurricular activity.
Before reading your college application, admissions authorities have no idea who you are, so you must include relevant facts to construct a picture of yourself. You'd want to convey a tale about yourself and your growth as a person. Get in touch with Rostrum Education if you need help with forming an activities list