Ivy Leagues are amongst the most prestigious universities in the United States and across the world. They are famously difficult to get into, and have become even more so in recent years. With admittance rates as low as 3.19 percent, Harvard and Princeton remain at the top of the list.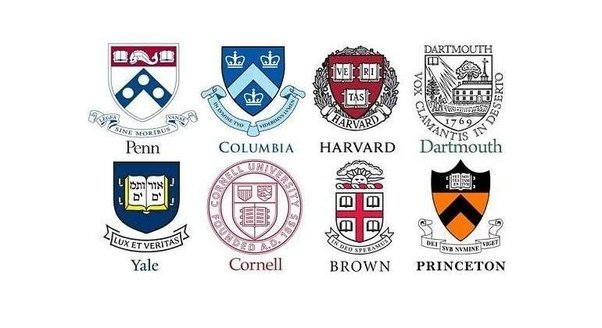 Make a note of these 5 critical components while applying to Ivy League colleges.
1) Academic performance
Having an exceptionally good high school scoresheet is essentially a requirement while applying to Ivy League colleges. These universities want you to have perfect marks unless you've had a life-disrupting incident. While grades are significant, they do not reveal everything about a person. Don't get too caught up on grades that you forget about the rest of the application.
2) Test scores
Scores on the SAT and ACT are important, but not as much as you think. Accepted students to Ivy League colleges have phenomenal test scores, but most are far from perfect scores. Many colleges are also becoming test-optional, which means you may opt-out of submitting test results. While avoiding the exams may sound appealing, keep in mind that this implies the remainder of your application must be nearly flawless.
3) Personal essay
A well-written essay, more than any other portion of an Ivy League college application, may convey an applicant's sincerity. A personal essay allows students to share more about their passions, demonstrate leadership characteristics, and create trust. An Ivy League university uses a personal essay to decide if you're a suitable match for their campus community.
4) Letters of recommendation
Letters of recommendation serve to strengthen your overall application by allowing key individuals in your life to provide their personal and professional perspectives on your academic achievement, and personality. Establish good relationships with instructors, important employees, and leaders of your extracurricular activities if you want to earn positive and compelling references.
5) Extracurriculars
If you want to get into the Ivy League institutions, you must have a strong extracurricular transcript. Ivy Leagues do not want applicants who have participated in several extracurricular activities, but they rather want applicants who have dedicated a significant amount of their time to one or two extracurriculars.
How can Rostrum help?
Ex-admission officers and mentors from the most prestigious US colleges, such as Harvard, Stanford, and Tufts are part of Rostrum's dynamic counselling team. Our organisational structure, which includes facilities in India and the United Arab Emirates, is successful in breaking down the admissions process for you. Beginning from SAT prep to scholarship and final college applications, we guide you through everything. Contact us today for a free consultation session!