Hitting the bullseye!
To make your application stand out at top universities, it's not sufficient to just do well at school. Universities look for students who demonstrate a thirst for knowledge, a love for their subject, a passion to learn and grow, and who come out as independent learners. Here is where the concept of 'super-curriculars' comes in.
If you are eyeing the University of Oxford or the University of Cambridge and looking at ways to turn in the ideal personal statement with a focus on demonstrated course passion, you've landed at the right place.
WHAT ARE SUPER CURRICULAR?
In simple terms, super-curricular are extra-curricular activities that relate specifically to your subject. It is a journey of self-exploration that builds on and enhances what you are studying in school. It reveals that your enthusiasm and interest in a specific subject goes beyond doing well in your schoolwork. You may go into more depth on something you came across in the classroom or learn about a new topic altogether.
HOW ARE SUPER-CURRICULAR BENEFICIAL?
Well, to begin with, Oxbridge actively looks for applicants who have explored their subject beyond their school curriculum. They are an ideal element if applying to courses in the UK in which you need to demonstrate subject focus.
Super-curricular enables you to apply not just with high school grades but also with a tangible appreciation and understanding of your future subject and career plans. They are an excellent way for students to deepen their understanding of how keen they are in studying a particular subject at university.
The best thing about super-curricular activities is the flexibility they offer and the self-paced nature. There are no exams or deadlines to worry about – you are free to follow your mind wander to the fields that interest you the most. Rather than seeing this as a 'tick box exercise' to give you something to write about in your personal statement, you should take time to explore things that you genuinely find interesting and see where your investigations lead you.
Super-curricular primarily helps you discover your true interests and passion for a particular subject. Participating in relevant academic competitions or reading up on something way after your homework is done is a positive sign for that particular subject.
Super-curricular also portrays the capability for self-study. They reflect that the student is driven and also serve as brilliant talking points at the time of interviews.
Super-curricular also goes a long way in developing critical thinking ability- absorbing new information, looking at the same thing from multiple different angles, appreciating opinions, drawing correlations, putting things into perspective and challenging assumptions. This is what universities aim to inculcate in students and super-curricular help develop the base- curiosity and drive within the student.
WHAT ARE THE RIGHT SUPER-CURRICULAR FOR ME?
This is a pretty subjective question and it really depends on where your interests lie. You could start a blog on the subject that interests you, listen to subject related podcasts or enter academic competitions related to your subject (such as essay competitions). Join societies and clubs in school related to your interests-you could even consider starting an organization of your own if you're highly driven! If comp sci is your calling, you could look at developing a computer game. Whether it is monument and site visits for history lovers, or paying a visit to Stratford-upon-Avon for the literature enthusiasts they all count as super-curricular. Read magazines, journals and articles, watch videos, documentaries and television programs. An internship or job-shadowing opportunity is also a great learning experience. Enrolling on pre-college programs or online university-level courses are other popular options.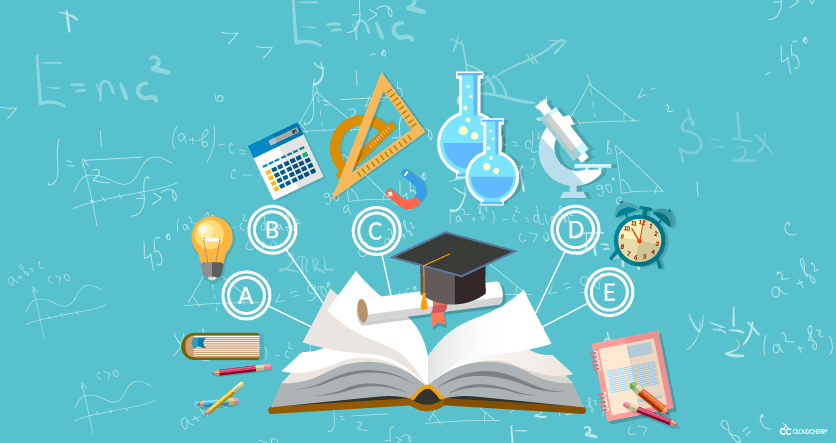 The possibilities for supporting your university application with relevant super-curricular activities are endless – and great fun, too. Any of these will boost your application and provide excellent interview talking points. But the essence is to enjoy them while you do them rather than treating them as a mandatory requirement. That is the only way you will gain anything out of the process and be able to put forward your candidature.
THE MUSTS
Super-curricula aren't just about flooding your head with information and turning you into nerds! They are meant to make you feel for the subject and actively engage with the subject. For starters, do not be afraid. Tread on with an open mind and you never know when you will discover your true calling. Then, reflect on all that you end up doing during this process. Analyze.
Draw connections. Ask questions. Try to relate concepts to your everyday life and think of examples. Question assumptions and counterarguments. Do not take things as a given-discover them for yourself. Discuss with your parents, teachers, friends- it really helps reinforce concepts and respect opinions.
Last but not the least, do not pick up a super-curricular just for your application. You already have a lot to stress about and adding another thing to the list ain't gonna be helping anyone. Take part in things that you find genuinely stimulating. Do not treat super-curricular as yet another compulsory requirement.
For more guidance on how to build the perfect portfolio and turn in a holistic application to your dream universities, reach out to us at our offices in Delhi, Gurugram and Dubai, UAE. What are you waiting for?