The global pandemic and the resulting recessionary trend may have landed you up in a tight spot! But fret not, your dream to study abroad can continue to stand strong. With this edition, we are here to familiarize and acquaint you with the essence of financial aids offered by Canadian universities to international students to bring them a step closer to studying at their dream college.
Canada has stood out as a popular country to study among Indian students over time. Hosting nearly half a million international students, Canada is known to offer superior quality education with globally recognized degrees, amazing quality of life and vast post-study work and immigration opportunities. 26 of Canada's universities rank in the QS World University Rankings 2020.
Canadian universities and colleges provide a wide range of scholarships to meritorious international students to help them fund their studies. Apart from this, many scholarships, grants and bursaries are also offered by the Canadian government and other non-governmental organisations, though these are mainly for students enrolled in Masters' programmes, doctoral programmes or research work.
TYPES OF SCHOLARSHIPS OFFERED
Scholarships, whether offered by the Government, the universities or other organisations can be broadly classified into:
Financial scholarships: Awarded based on the financial need of the students. Most admissions are need-blind, i.e., the admissions committee will not be made aware of your financial situation and will offer you admissions based on your merit. The financial aid office, however, will go through your and your family's bank records and financial statements and offer your appropriate financial aid.
Merit scholarships: For students with a strong academic track record, or who were top sports players in high school or excelled in community service or entrepreneurial ventures. A huge chunk of the financial aid offered falls under this category.
Country-based scholarships: Targeted at students coming from developing countries in particular. Many Canadian universities and colleges also have their own list of scholarships for Indian students.
Subject-specific scholarships: Say, a particular scholarship can only be applied for by students pursuing masters in medicine or biotechnology
In these, you have to apply for some scholarships separately, while in other cases, you will be considered directly to that scholarship based on your application to the particular university (as is the case with Entrance Scholarships).
Contact us for more information about Canadian scholarships and Admissions Prep
AMOUNT OF MONEY AVAILABLE THROUGH SCHOLARSHIPS
The amount of money available and type of award varies between various institutions. On the positive side, it can go on to cover tuition, books, incidental fees, and full residence support for the entire four years as is offered by the University of Toronto through their Lester B. Pearson International Scholarships.
GENERAL REQUIREMENTS
Although for each individual scholarship that you wish to avail, the overall eligibility will vary, but the chief criterion for most of them is a consistently good academic track record. However, it also depends on factors such as your chosen subject and level. In some scholarships, factors like involvement in extracurricular activities, and volunteering can also be used to advantage. This is often a case with stream specific scholarships. The work experience in the field is an add on and hence, becomes one of the major eligibility criteria.
You may need to declare scores of an English language proficiency test such as IELTS, which is commonly accepted by all Canadian institutions. Since most international students do not have English as their first language, having better language skills or proficiency scores on exams like IELTS/TOEFL boosts your chances of getting a scholarship.
Apart from the above, some applications may also require the submission of an essay explaining your financial situation.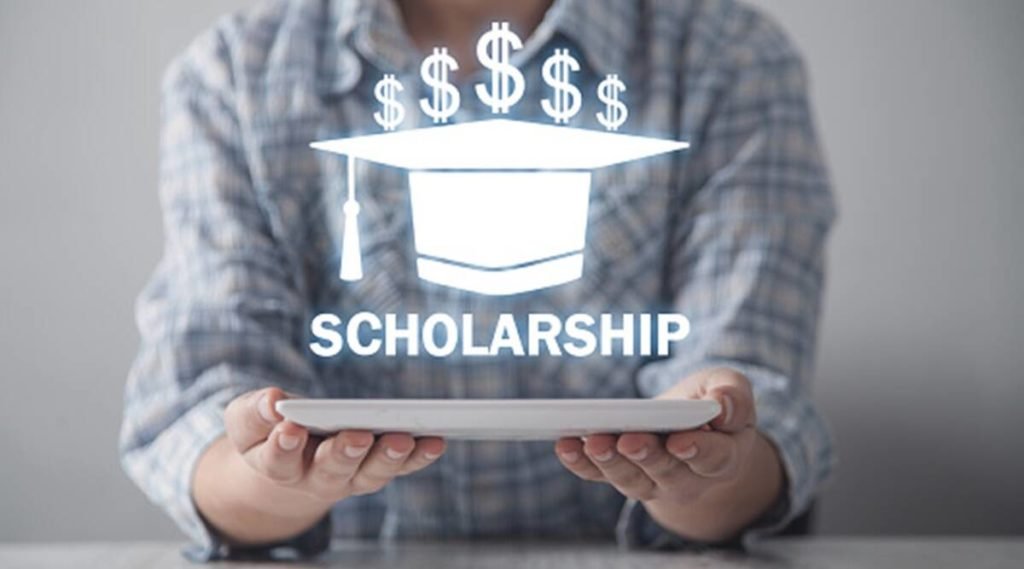 If you are eyeing a scholarship, it is recommended to start the search and prepare for the same as early as possible. The eligibility, terms and conditions for each scholarship tend to differ. Applying to some of them may require you to be nominated by your school as a pre-condition. Do not neglect your academic scores at any cost as most of the scholarships are merit-based. Make your candidature stand out by demonstrating your passions and interests outside the classroom. Sadly, there aren't too many of these dream scholarships available to cover everyone. Getting a scholarship is competitive and so, you must apply well ahead of time.
There's no limit on how many scholarship applications you can send out, and normally no limit to how many scholarships you can be awarded. Rostrum Education will help assess your profile and not only assist you with your Canadian university applications, but also with scholarship applications.