Rostrum looks to gain a holistic and nuanced understanding of a student's intellectual potential. Applications to the top U.K., European and American Ivy League universities are dependent on mindset as much as memory. The ability to communicate effectively both academically and personally is critical in extended applications which dissect candidates via video and live interviews as much as through Statements of Purpose, short and long Essays and ofcourse, academic success. Candidates need to demonstrate self-awareness, self-reflection and the ability to generate original thinking in the cross-disciplinary world. Multiple intelligences are required. This is what we assess and evaluate and guide each and every student no matter from where they come including India and UAE.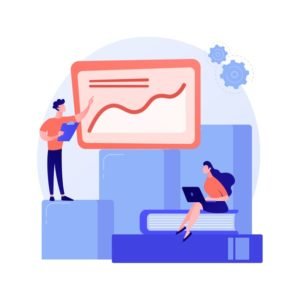 IntellectualDNA indeed serves as a psychometric test but it isn't designed typically like one. With a majority of the psychometric tests focussing on giving predictions pertaining to the ideal future career and study options basing opinion on generalised quantitative data, Rostrum believes that testing should be holistic and has thus developed a bespoke and customised solution. The IntellectualDNA test is centred around qualitative data analysis to guide students towards the areas of their aptitude. There are no right or wrong answers, which in itself can be disorienting for students and parents used to black/white learning and testing. This test challenges the students' critical thinking skills and the ability to structure and communicate their thoughts in a persuasive and balanced manner.
Rostrum Education aims to give each student undivided attention through this essay-based test. Our mentors physically analyse each student's style of writing and way of thinking. The test is followed up with one-on-one in person and Skype meetings where the mentors recommend courses, universities and future job prospects to their students. These meetings should be taken within 7 days of sitting for the written paper. For physical meetings we have our centers in India and UAE and through online mode we help students all over the world.
The meetings are conducted by our expert mentor, Mr Gwyn Day, a Member of Mensa (with an IQ in the top 0.05%). A Fellow of the Royal Society of Arts and former banking Head Trader, Gwyn has been involved in the financial and education markets for over 30 years. A specialist in Neurolinguistics for the last 20 years he has been coaching high potential students into top global universities (Oxford, Cambridge, Imperial and LSE, Ivy League, M7 plus Canadian and European schools) He works with undergraduates and postgraduate students to obtain internships and Full Time Graduate positions with the world's top financial institutions, law firms, consultancies, and global corporates.
At Rostrum, we have been making use of education technology right from the inception of our organisation. The Covid-19 pandemic has only strengthened our endeavour to digitize through our sophisticated and state of the art software and make education easily accessible to students across the world. Register for the IntellectualDNA test today and discover your true calling, it's never too late.
Head over to hear expert mentor Mr Gwyn Day talk about his strategy and approach: https://youtu.be/pmSqiU2tEpk