Oxbridge Interviews
You have submitted a brilliant SOP, cracked the admission test and can almost smell the leather-bound books at the University of Oxford or the University of Cambridge library. The only thing that stands in your way in the interview. The interview round in the application process for Oxbridge Interviews is the crescendo of all the hard work and sleepless nights that students put in. It can indeed be a nerve-wracking experience. It is awarded a very high weightage in Oxford and Cambridge in particular. Going prepared is thus the best way to turn your dream into reality.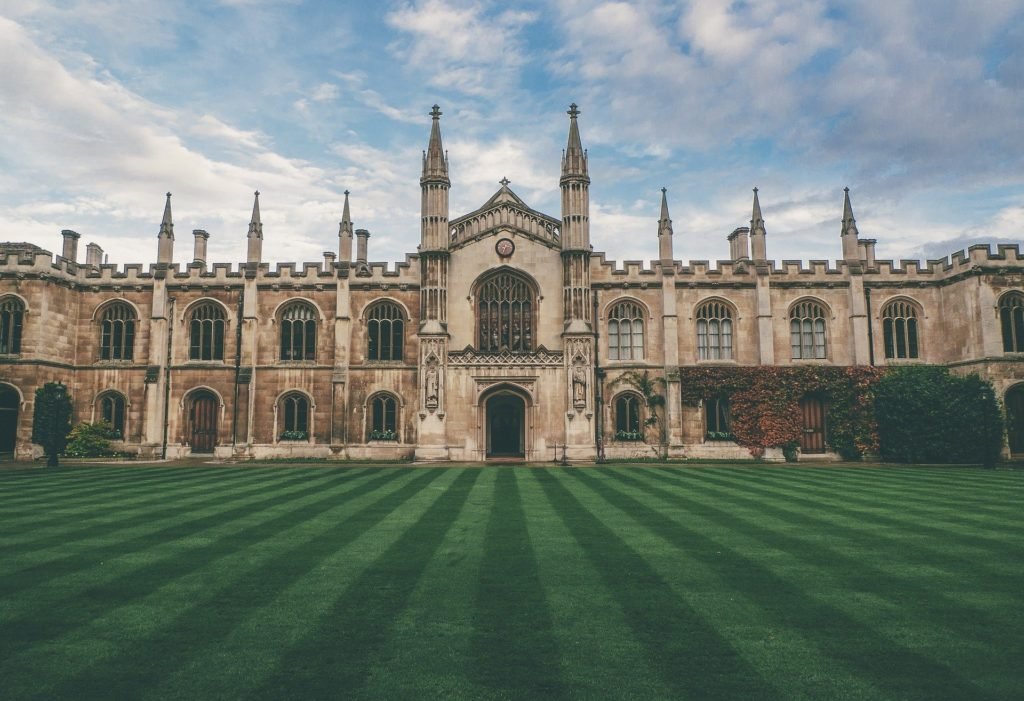 It is important to understand why Oxbridge conducts interviews in the first place- this in turn would give you an idea regarding what to expect and how to prepare for it.
Cambridge and Oxford interview primarily because of the unique style that they adopt in imparting knowledge to their students. Oxbridge interviews simulate the intensive tutorials, which are at the heart of teaching at Oxford and Cambridge and constitute an integral part of the learning process. It's essential for students to respond well to one-on-one teaching and demonstrate that they are willing to experiment with new ideas and information, seek guidance if stuck and move on undaunted by hurdles and mistakes they make. The interview is designed to assess your academic potential, cross-disciplinary and holistic thinking.
Academic tutors are looking at uncovering a thirst for knowledge in the student, a deep sense of passion and diligence with the raw intellectual curiosity to learn more and more. They want to assess whether you'd be a good fit and would thrive in such an intellectually driven environment. The interview serves as a means to test your ability to structure your thoughts, communicate with confidence, engage with unseen material and above all, stay calm under pressure and stress. In the words of Rostrum's Oxbridge specialist Mr Gwyn Day, 'you are probably not the right fit for Oxbridge if you leave the interview room with the same set of opinions and views you had when you entered it.'
Your Oxbridge interview won't test your factual subject knowledge- that has already been done in the tests and exams. It is now a test of your analytical and critical thinking skills- how well can you apply the concepts you have learnt to strengthen your arguments and how effectively can you communicate this. The interview topics revolve around logical thinking and structured arguments, by which the examiners look for excellent analytical skills that are communicated in a concise way.
Preparation for the interview thus needs to focus on several key aspects:
Knowing your high school curriculum well- It is essential to revise your A-Level/IB course curriculum well before the interview. While the interview isn't a test of how well you can memorise course content, the Admissions Tutors certainly want to test your comprehension skills and hear your opinion on what you have learnt so far and how well you can apply it to form an opinion on what is going on around the world.
Familiarise yourself with the content of the course you are applying for: It is a must to check the course syllabus and form an understanding of what all would be covered. While you don't have to memorise every component, it's a good idea to at least know what you'll be covering in the first year. Ensure you understand the course and that your answers exemplify your understanding of the intricacy of questions. Read as much as you can around your subject and think critically and analytically about books and articles you have read. Check you are up-to-date with any recent developments by reading the news, articles and magazines covering your field.
Stay abreast with what is happening around the world and particularly things that have a deep sense of relevance to the course you are applying for Follow the news. Awareness is crucial. But even more important is for you to understand and to be able to form an opinion. This builds over time through intensive discussions and practice of verbalisation.
Practising working with unseen material- This is the most important part and requires a lot of work on average. It is used to test how well you can perform in uncertainty, structure your thoughts, look at the same thing from several different perspectives, ask pertinent questions to answer with brevity. The aim of the interviewer is not to give some crazy tricky material to push you to a corner and give up but rather they are offering you the scope to show what you can do by adopting a structured approach and radiating confidence throughout. The interview will serve to explore that elusive, flexibility of thought with which ideal Oxbridge contenders' approach unfamiliar intellectual aspects.
There would probably be more than one right way to answer a question and it in such a scenario that the tutors will be more interested in getting acquainted with your approach and thought process.  They are trying to figure out how you respond to unseen material, what steps you adopt to demystify and how composed you can stay through this entire journey. Many questions are posed to test your ability to apply logic and rationality to an idea you may never have encountered before.
The final decisions are not based on your manners, appearance or background, but on your ability to think independently and to engage with new ideas beyond the scope of your school or college syllabus.
Re-reading the personal statement that you submitted- This is something that can't be ignored. Very often, students tend to overlook this part as they feel it is something they already know as it has been written by them just a couple of months back so it wouldn't be as challenging to answer any question pertaining to this. But it doesn't turn out to be such a breeze. The last thing you want to mess up in your interview is not being able to sufficiently elaborate on something you yourself mentioned in your SOP. You should be prepared with enough material to speak about anything and everything that has been mentioned by you in your SOP- be it an article, a book, podcast, any super-curricular you have bragged about, any competitions you have participated in. Questions from your SOP often form a part of the initial ice-breaking conversations. Verbalisation is again the key to acing this part.
Substantiating your answers with more and more examples- You need to give strong, pertinent examples to back your view and opinions. These examples come by reading as much as possible- books, magazines, journals, business news. Mentioning some extra reading you had done to substantiate an otherwise vague opinion would definitely bring brownie points. At the same time, you shouldn't mention your reading just for the sake of appearing geeky. It needs to fit in naturally.
Effective communication- This requires practice, practice and more practice. Being in an intense academic setting, you need to speak eloquently and articulately. To begin with, it is important to know how much to speak in different situations- one shouldn't ramble and go on and on for an initial ice-breaking question. At the same time, keeping it too short would make it difficult for the interviewer to strike a conversation. Answering the point is yet another key aspect instead of beating about the bush.
Moreover, a conscious attempt needs to go into avoiding using words such as 'basically', 'like' 'kind of 'you know' etc. Practice makes perfect – so try avoiding these words in everyday conversation.
One must understand that the aim of the interviewer is not to turn this into a question-answer session but instead a healthy and intense conversation demonstrating your clarity of expression and thought, the precision of analysis, open-mindedness, and innate enthusiasm for the subject with eagerness to expand knowledge and make the most of the time one gets at Oxford and Cambridge.
We at Rostrum are there to take you through the entire process of Oxbridge Interview Preparation. We connect our students to Oxbridge specialists and subject-specific Oxbridge graduate students from the Rostrum network
Book a mock interview with our Oxbridge mentors:
The counselling sessions with our expert mentors go a long way in making students thorough with their course curriculum. Students are guided regarding what extra-reading they could do and how to apply the reading done while answering questions and giving opinions.
The reading is discussed during the sessions which enable the student to look at the same thing from different angles. A large amount of practice is done as regards engaging with unseen material and this goes on to developing confidence in the student and helping them develop a framework, they can adopt to structure their answers. Potential questions are discussed, current affairs are analysed and communication skills are strengthened in the process.
Our Oxbridge Mock Interviews develop in students the knack to answer with utmost lucidity and coherence. It goes on to recreating the rare experience of the atmosphere they will encounter in their actual interview.
Check out testimonials from our Oxbridge admitted students: