Advanced Placement examinations offered by the College Board are taken each May by students. These tests are a culmination of year-long Advanced Placements courses. AP exams (with few exceptions) have a multiple-choice section and a free-response section.
AP tests cover a range of subjects from Biology to European History to Music Theory. There are currently over 38 AP test options. Some of which are mentioned below:
Clearly AP's have wide ranging subjects. AP tests are scored on a scale of 1–5. While every college is different, most schools won't accept AP scores for credit unless you score at least a 4. 75% of our students from all over the world , including India and the UAE, score a perfect score of 5 in their APs.
Good AP scores help you earn college credit. Although it varies from college to college and university to university. Some may not accept credit unless you score a 5. Some may not accept it at all.
Here's how you'd find us to be different: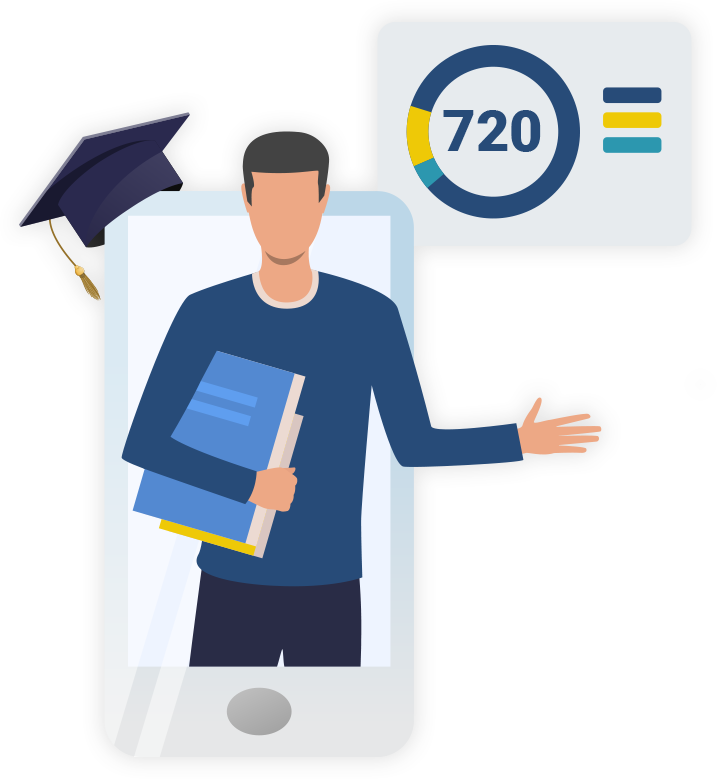 TO TAKE A STEP CLOSER TO YOUR DREAM,
SPEAK TO AN ADVISOR TODAY.