Imagine this- You get an email from your dream university, you excitedly call assemble your family in front of your laptop screen, and with the high adrenaline rush you click on the email to find out that you got…….deferred. What should've been a euphoric moment is now a rather miserable one. What now? Is that it?
Deferrals can be painful, disappointing and stomach-churning terrible. However, this is not the end of the road at all, as it might seem at the moment. Firstly, let's understand what a university deferred decision is. Being 'deferred' means that if you applied for early action/early decision, your application has now been converted to a regular application. Your application will go under another review with all the regular decision applicants later. It is the University's way of saying that yes, we are interested in you, but maybe not at this very moment.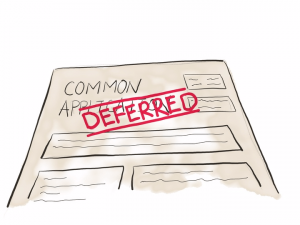 So, what do you do now?
First, always read your deferral letter carefully!
We can't stress this enough. Many applicants read just the first few lines and decide 'everything is over', but the reality is often far from that. The letter contains important information regarding the next steps for your application. They might ask you for additional information or additional documents for your application. Here, find out in detail what the university needs from you. Some colleges might request specific information, like an updated grade report or test scores. Other colleges might encourage students to submit additional materials like recommendation letters, updates on extracurricular activities, or a deferral letter.
A deferral letter is a single page letter that shows your interest in going to the particular school, and that you intend on attending it if your application is accepted in the regular decision round. You can reinstate your reasons as to why this university is the perfect fit for you, and how it aligns with your educational as well as personal goals. Also, if you have any achievements to report since your early action/decision application, do mention them here. In all, do not show any disappointment or discontent, and sound hopeful on this letter. (Again, submit it only if the university asks for a deferral letter)
At times, they might have strict instructions to not send any additional documents (in this case, DO NOT send anything more!).
Again, be extra careful while reading the instructions. Do the documents have to be sent in a particular manner? Do they need only a few specific details? Make sure you get all the details right.
But what if you don't have any details? In such a case, we turn to our best friend- Google! Some universities might not include the details in their deferral email, but have specific instructions listed on their website. In such a case, perform a simple Google search with (university name)+deferred. That should lead you to the information on what to do if deferred. An important point to note is that you should follow only the university's official webpage, and not any other which may be present to scam or mislead you.
If a school does not prohibit sending additional material (Be sure to double check this), you can send them a Letter of Continued Interest (LOCI).
The LOCI should be sent to the admissions office, and preferably after 1 January, or whenever the regular deadline for the university is. This letter, a bit similar to the deferral letter, shows that you are interested in the university and would be more than willing to take enroll if you are offered admission during the regular offers period.
General structure of LOCI
Introduction- Thank the admissions officer; start in a humble, pleasing manner and refrain from showing any disappointment or anguish
Updates on Accomplishments- Bring the admissions officer up to speed on any accomplishments or accolades that you may have received since the EA/ED application. This includes any new information such as updates on extracurricular activities, any awards won, projects you've begun, or improved GPA or standardized test scores (if applicable)
Personal Element- Reiterate your interest in the university. Treat this as a "Why us?" question, and communicate your desire to attend this school in a detailed, convincing and persuasive manner. Remember to be personal here, and not very generic.
Humble Closing- Thank the reader again before concluding your letter.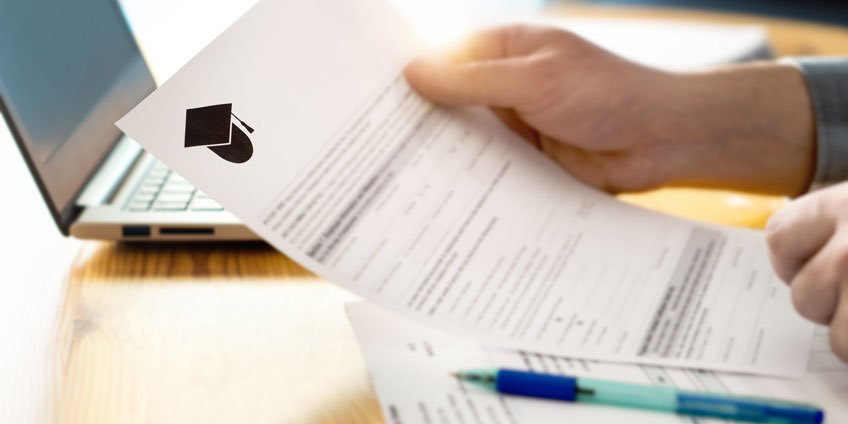 TIPS ON LOCI 
It should also express gratitude for being offered a place on the waitlist or a deferred decision, because this serves as evidence of positive personality traits, like perseverance and the ability to rise above adversity.
Don't show any disappointment or frustration of any other negative emotions.
Keep your letter brief, cheery, and polite.
Include Supplementary Materials (If The School Looks at Them)
focus on specific achievements, like an improved grade. Give the exact details of what you've done and how you've improved – don't say that your grades are better, say that you transformed your B in Calculus to an A.
These tips should help you convert your deferred decision into an accepted in the regular cycle!