Did you know Harvard and Stanford reject 1 in 4 students with a perfect SAT score?Academics and outstanding grades are not enough to secure admissions into top universities anymore. Most universities look for a 'holistic' candidate- one who has good grades, and has inquisitively explored their interests through independent projects and research. Personality development is a tool through which you bring out your capabilities
and strengths, making you aware of your inner self and becoming more confident to face the outside world. The ever increasing trend of getting good marks in high schools calls for a
more creative method of evaluation by colleges to select students who are 'better than the best'.
What students do outside of the classroom in high school is a strong indication to the admissions committees about their passions and dedication, and this is where holistic profile building is the most important. It is essentially the activities that students do outside the classroom during their formative years in high school. Top universities like the Ivy Leagues value perseverance anddepth in whatever activity a student pursues rather than a surface-level commitment to activities. No activity is objectively 'better' than another. The kind of activities that you report in your college application does however differ from country to country. The UK, for example, places greater emphasis on academic achievements and "supercurricular activities"- the ones which are related to your academic major of interest. The US, however, focuses on holistic profile evaluation, wherein your extracurricular activities, achievements in other fields, community involvement and soft skills are evaluated. It may seem like undertaking various activities and trying to build you profile in the middle of a global pandemic is intimidating or stressful, but here are some ideas to get you started!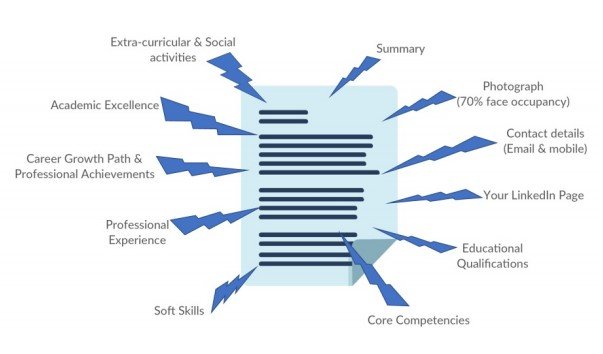 Here are some activities students can do to build your profile:
1. School and university activities
With education turning virtual due to COVID-19 pandemic and school schedules changing, students have more time outside of school to take up extracurricular activities. They also have an opportunity to make use of virtual competitions and explore different types of interest. This can be done by participating in virtual debates or Model UN's with peersfrom across the world, or collaborating on fests or events held internationally.
2. Virtual Work Experience
The pandemic has converted most work experience to take place online, while virtual internships are not ideal they allow students to apply to companies and organisations they may not have previously due to location, time or money constraints. Organisations like UnHerd and Prism have been offering high school students work experience and mentorship opportunities in fields from law to graphic design. Furthermore, for those wanting to experience work at companies like PwC, HSBC and other big international companies can complete self paced courses on Forage which are a great way to gain first hand experience and earn a certificate for free!

3. Virtual Volunteering
Covid 19 has also meant that all organisations, even Non-governmental Organisations (NGO's) and social impact organisations are working to grow their social media presence and tap into Gen Z interactions. In line with this, there are outreach and content creation opportunities available with these NGO's who are especially looking to hire Gen Z creators.
Building your profile at an early stage helps improve communication skills and create a range of transferable skills, creates a positive attitude to gaining work and experience which makes you confident and lets you carry this trait on as you embark on professional life. It helps you gain knowledge and learn professional manners like how to speak and dress according to professional standards. It also adds credibility and shows universities and employers that you are genuinely interested in your chosen degree or profession.

4. Competitions
Various international competitions like the Microsoft Imagine Cup and Conrad Challenge take place online. There are debating competitions like IPPF and World Scholars Cup that are taking place virtually.
5. Summer SchoolUniversities around the world offer credited and non credited summer courses in line with degrees and subjects they offer. These help build your profile while experiencing first hand what university teaching feels like, and gaining skills about how to be successful at college classes. On the flip side, these can be a tad bit expensive but usually offer a host of scholarships and financial aid packages students should make sure
to take full advantage of!

6. Passion projects and independent research
Do independent reading of articles, books, essays, opinion pieces etc of academics and other top researchers in your field of interest, it helps understand the more academic side of these subjects and it is something universities love to see! Rostrum offers a team of experts who can help guide you on profile building and how to integrate this into an application. We help create a personalised timeline that covers all aspects of profile building from helping you find work experience to helping you write your own research paper or book