Trying to figure out the beginning of your professional journey after about 16 years in academia is indeed pretty stressful for most of us, isn't it? More so, after graduating in the middle of a global pandemic with no dearth of uncertainty already. But what if you have assured a place at one of the top business schools for their most sought-after MBA program today for you to take up two to five years later? That would definitely make things much better, wouldn't it?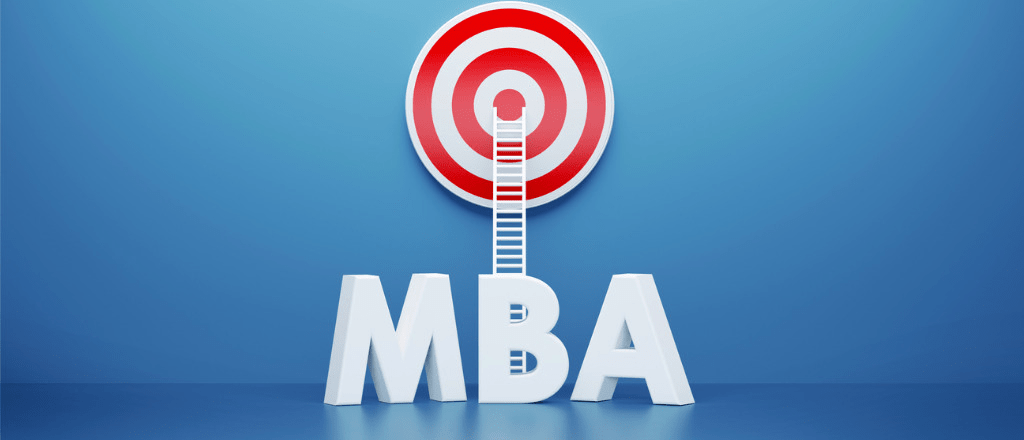 So, in case you are keen on an MBA to sharpen your business acumen, gain a holistic understanding of the different arenas and network with professionals coming from across the world, this one for you.
What is the deferred MBA program?
A deferred MBA program gives college seniors and pre-experience graduate students the golden ticket to a seat in a future class of the flagship MBA program of some of the world's most selective business schools before they attain the work experience required. They start the program only after having accumulated the minimum required work experience. The programs thus guarantee an early spot in their classes two to six years in the future, so long as these individuals secure appropriate professional experience in the meantime.
Harvard has offered such deferred MBA programs under different brand names over the last 50 years. Presently, it is identified as the HBS 2+2 which essentially means that a candidate works for two years after completing under-graduation, and then they join the two-year full-time MBA program. A few other business schools like Stanford GSB, the Yale School of Management, the University of Virginia's Darden Business School, and New York University's Stern School of Business have also operated these programs for many years now.
So, what's new?
The deferred MBA program has fast gained popularity among the top business schools and students alike. Seven top business schools have recently added or expanded deferred MBA enrollment programs within 2019 and 2020 – Columbia Business School, Berkeley's Haas School of Business and Emory University's Goizueta Business School have all introduced brand-new programs during this time.
MIT's Sloan School of Management, the University of Chicago's Booth School of Business, the University of Pennsylvania's Wharton School and Northwestern University's Kellogg School of Management have also expanded their deferred entry eligibility beyond the students who attended those universities' undergraduate colleges.
What do these schools gain?
Business schools have added these programs primarily to capture the best of the best college seniors with brilliant well-balanced profiles- impressive academic grades, leadership positions and interests with a solid mission and purpose- who the schools can envision as leaders of their respective fields years down the line. These candidates face an extraordinarily eclectic range of attractive post-graduation options. The MBA deferred admission programs enable business schools to lure the self-driven and talented geniuses with perfect resumes and out-of-the-box thinking who don't necessarily have business school as part of their future plans.
What's in it for the students?
To begin with, the deferred entry gives students the opportunity and flexibility to experiment with jobs- to go in for something unconventional rather than the typical consultancy, banking and finance profiles. Students can even give wings to the entrepreneurial idea they have wanted to work on for a really long.
The Program indirectly encourages professionally risky and unique work experience that may not even be considered in traditional MBA applications. The Haas Accelerated Access option has explicitly stated its intent about encouraging candidates to get out of their comfort zones and explore areas they feel passionate about. Notwithstanding, they're also looking for clarity of purpose and a plan of action.
Moreover, the deferred programs especially at Columbia, Wharton and Berkeley encourage MBA applications from undergraduates who have majored in disciplines that are considered unconventional for an MBA degree subsequently, like journalism, history or sociology. It indeed also lures college seniors who might otherwise pursue graduate options like law, medicine or engineering graduate degrees.
Deferred programs also provide access to valuable early networking opportunities to the early admits through various exclusive networking events and closed Facebook groups. Several business schools extend their early networking support to include mentorship and professional development counselling and access to their treasured alumni contact community.
Additionally, some business schools such as MIT Sloan and Northwestern Kellogg waive GMAT/GRE admissions testing for deferred enrollment applicants from the business school's university, a breather for many.
Who should definitely consider these programs?
As we said, students looking at working in unconventional arenas after graduating can definitely secure their chances with this deferred program.
Moreover, students with exceptional leadership positions at their colleges especially should definitely consider this. Deferred program application increases the relative significance (weightage) of strong leadership demonstration which is typically not emphasized as much in a standard application filled with years of work experience. If included well in the application it boosts chances massively, making you fit into the profile of a future CEO in their eyes.
Jobs most often demand extremely long working hours with merciless work demands. Candidates are already worked up and are often not able to focus on their essays and GRE/GMAT scores. Keeping up with the deadlines takes a toll. This may result in the submission of a sub-standard application and lower your chances. Deferred programs let you go through the stress of application during your senior year in college thus providing a clever way around.
What to look out for?
Life isn't that easy. With the deferred program too, there are a few things to keep in mind:
Firstly, they are highly competitive with lower acceptance rates as compared to the standard applications due to the quality of applicants and the limited number of candidates that get selected through this route. Even the business schools which have a comparatively larger intake such as HSB—which admits about 1,100 students each year—allocates only about 115 slots annually to early enrollment admits.
Moreover, you should apply for a deferred admission program only if you are sure that you want to do it and that it aligns with the career path you have envisioned for yourself.
Some of the top-ranked deferred MBA programs are:
HBS 2+2
Stanford GSB Deferred Admission
Wharton MBA Advance Access Program
Yale SOM Silver Scholars Program
Chicago Booth Scholars Program
Darden Future year admissions
MIT Sloan MBA Early Admission Program
Columbia Business School Deferred Enrollment program
Am I going to be attending separate classes because of this Deferred program admission?
No. You'll be like any and every other student there: eligible for the same opportunities and resources, scholarships and fellowships, and attending the same classes irrespective of whether you joined via the direct route or the deferred route. There will be no difference in your experience at the business school.
What does it take to make the cut for a deferred admission MBA?
Stellar academics first and foremost.
Being absolutely clear about your ambitions, ultimate career goals and how the MBA would fit into this journey is a must. And it is equally important to be able to communicate this vision through your essays and interview. Focus, drive and passion.
Noteworthy extracurricular engagement and evidence of leadership are even more vital when you're lacking in a real-world career experience. Use these experiences well to narrate your compelling story.
Be confident, do not eliminate your chances in your own mind. Use our strengths to your advantage.
Still, have a dozen questions in your mind? Contact us at our offices in India and Dubai, UAE and book a session today! What are you waiting for?