The International English Language Testing System is an international standardised English language proficiency test for non-native English speakers.
The four components tested in the IELTS are reading, listening, writing and speaking. Here are five tips to ace the speaking component:
1. Talk to others in English
Speaking to someone who speaks English well is far better than merely practising alone. To develop fluency and confidence, candidates must often converse in English with friends and family. Language applications can be learned and grasped in various situations with constant practice and response. Talk about general as well as educational topics.
2. Take time but be fluent
Some candidates come up with their responses during the exam while still hearing the questions. On the other hand, some candidates need time to think. It is okay to wait and form an answer before responding instantly. Make sure you speak without stuttering.
3. Focus on pronunciation
The key to succeeding in the speaking segment is proper pronunciation. Use short, straightforward words that you can pronounce accurately and smoothly. Avoid using terms that are too long or complex and about which you are not entirely sure. American and British English pronunciations are accepted, so do not worry about that.
4. Do not fake an accent
Most applicants think that having an accent improves grades. You might focus more on maintaining the accent if it is not natural, and you will lose focus on the grammar and the content of the conversation. IELTS is an international language test, so all accents are acceptable.
5. Build your vocabulary
Practise your grammar and vocabulary. While speaking, use the appropriate tenses and grammatical varieties. Examiners will evaluate your responses based on their quality. Small mistakes are acceptable but do not repeat them repeatedly. Use many adjectives beyond "good, bad, and nice" ones.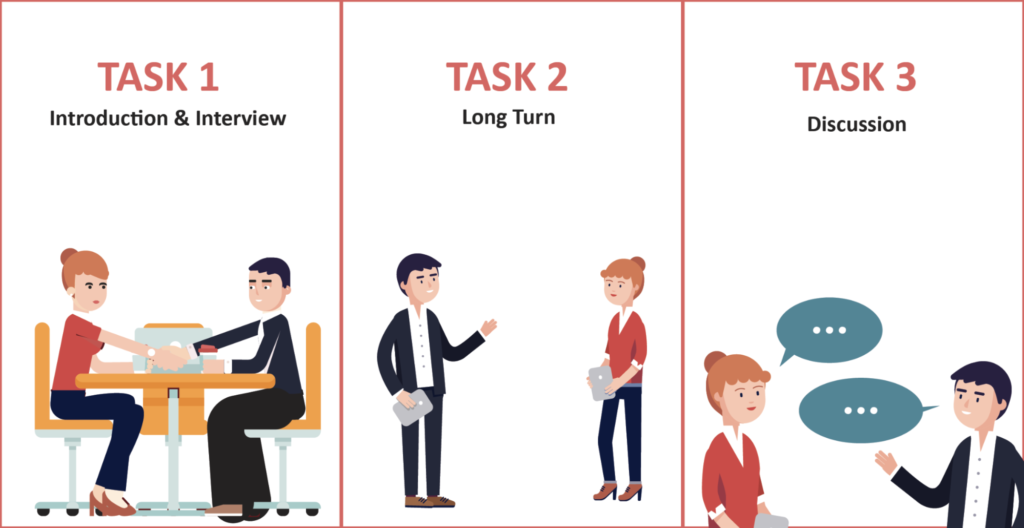 How can Rostrum Education help?
The colloquial English that students usually speak is informal. IELTS requires you to be semi-formal with your language. At Rostrum, we help our students practise by conducting several mock exams. We also familiarise you with the possible responses to some common questions. Contact us for a free consultation today!