Choosing a college major can be a challenging decision, especially if you feel like you are starting from scratch. Maybe you didn't have a specific interest or passion in high school or didn't take classes that pointed you in a particular direction. Perhaps you had one interest, but you're not sure how to translate it into a career. Fortunately, there are many majors to choose from, and you can find one that's right for you, regardless of what you studied in high school.
When it comes to choosing a major in college, many students worry about whether or not they have the right background for the field they are interested in pursuing. However, the truth is that you don't have to have studied a particular subject in high school to succeed in college. Here are ten majors that you can consider, regardless of your high school background:
Business: A degree in business is one of the most popular choices for college students. Business majors gain practical skills such as communication, leadership, and problem-solving. They also learn about how organisations operate, how to manage resources, and how to make sound business decisions. A business degree is versatile and can lead to careers in finance, management, marketing, human resources, or entrepreneurship.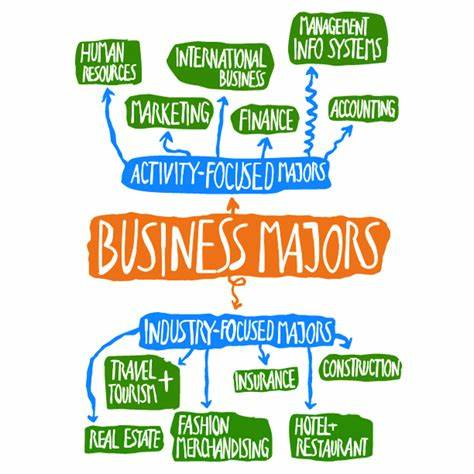 Computer Science: In today's world, technology is rapidly advancing, and careers in computer science are in high demand. Computer science majors study programming languages, algorithms, data structures, and computer systems. They learn how to create software, develop websites, and design new technology. A degree in computer science can lead to a wide range of careers in fields such as software development, artificial intelligence, cybersecurity, or data analysis.
Psychology: A psychology major explores the human mind and behaviour. Students learn about mental health, personality, cognition, and development. The degree can lead to careers in counselling, social work, education, research, or business. Psychology students also develop critical thinking, analytical, and communication skills that can be applied in a variety of fields.
Communications: A degree in communications provides students with a foundation in public speaking, writing, media, and marketing. Communication majors learn how to communicate effectively in different contexts and to different audiences. They also learn how to develop and implement communication strategies and campaigns. A communications degree can lead to careers in public relations, advertising, marketing, or media production.
Political Science: A degree in political science explores government and politics at the local, national, and international levels. Students learn about political systems, policy-making, elections, and law. Political science majors often pursue careers in law, government, journalism, education, or business. A degree in political science also provides valuable skills in critical thinking, research, and analysis.
Health Sciences: A health sciences major prepares students for careers in healthcare. Students can specialise in areas such as nursing, physical therapy, occupational therapy, public health, or health administration. Health sciences majors learn about anatomy, physiology, disease prevention, and patient care. A degree in health sciences is ideal for students who want to make a positive impact on people's lives.
Environmental Science: As concerns over climate change and sustainability continue to grow, careers in environmental science are becoming increasingly important. Environmental science majors study the earth's systems, natural resources, climate change, and conservation. They also develop skills in research, analysis, and problem-solving. Environmental science graduates are sought after by governmental organisations, non-profits, and private companies, and can work in a variety of industries, including renewable energy, conservation, and natural resource management.
Education: A degree in education prepares students for careers as teachers, administrators, or educational researchers. Education majors learn about teaching methods, curriculum development, classroom management, and educational psychology. They also develop communication, leadership, and critical thinking skills. Education graduates are in demand and can work in public or private schools, as well as in training and development for businesses or government organisations.
Creative Arts: A degree in the creative arts includes majors such as music, theatre, art, or creative writing. Creative arts majors learn about their specific field and develop technical skills. They also learn about the creative process and how to develop and present their work. Creative arts graduates often pursue careers as performers, writers, designers, or educators. They can also work in fields such as advertising, publishing, or film and television.
Social Work: A degree in social work prepares students for careers in social services. Social work majors learn about social justice, advocacy, human behaviour, and policy. They also develop skills in communication, problem-solving, and empathy. Social work graduates work in a variety of settings, including hospitals, mental health clinics, schools, and community organisations, and can pursue careers as counsellors, social workers, or community organisers.
Data Science: In the contemporary era of data-centricity, data science has emerged as a burgeoning discipline that presents a diverse spectrum of career avenues. As part of their curriculum, data science students undergo training in statistical analysis, machine learning, data mining, and data visualization, as well as hone their abilities in programming and critical thinking. Upon graduation, data science majors are equipped to apply their skills across a multitude of industries, including finance, healthcare, marketing, and technology, and can pursue lucrative career paths as data analysts, data scientists, or data engineers.
Ultimately, the best major for you will depend on your interests, skills, and career goals. But no matter what your high school background is, these majors can provide you with a solid foundation for a successful career.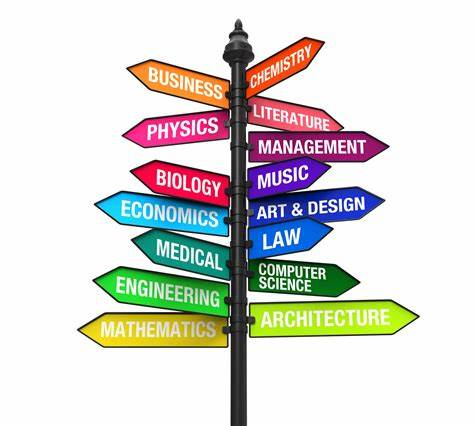 When it comes to choosing a major in college, the options are abundant, regardless of one's prior high school studies. The aforementioned ten majors are merely a handful of the numerous opportunities available. It is essential to delve into personal interests and passions and select a major that aligns with them. Additionally, it is crucial to consider the desired career path and choose a major that can impart the necessary knowledge and skills for success. With a combination of perseverance, commitment, and the appropriate major, a college education can lead to a satisfying career. At Rostrum, our mentors guide students towards making informed decisions right from the outset, ensuring that they stand out as exceptional college applicants and prospective students. To learn more, contact us today.