Education, it goes without saying, plays a critical part in shaping a person's life. In a fast changing world, children and teenagers must be prepared with the skills they will need to succeed in an ever-changing economy and labour market. This calls for an educational framework that not only provides the students the required content knowledge but also equips them with 21st century skills and global competence.
The necessity to infuse future-ready skills and competencies in pedagogy is unavoidable as the globe merges into a global village and we adapt ourselves to a global community. As a result, selecting an educational institution is no longer just based on the school's brand name or top disciplines Today's astute parents examine the benefits and drawbacks of several educational boards. More and more parents are choosing the IB or International Baccalaureate curriculum framework to assist their children develop into future-ready global citizens.
The Delhi government has signed a Memorandum of Understanding (MOU) with the International Baccalaureate (IB) Board. It's the first visit to India. The IB Board will work with the Delhi Board of School Education (DBSE) to provide curriculum, evaluation, and teacher training support. The Delhi Board of School Education (DBSE), established this year by the AAP government, signed a collaboration agreement with the International Baccalaureate (IB) board on Wednesday to adopt global best practises in the fields of curriculum, pedagogy, and assessment in order to provide international standard education to children studying in government schools.
From the next 2021-22 session, the 30 schools recently connected with DBSE, including 20 of its new Schools of Specialized Excellence, will collaborate with the IB (SOSE). These are also the first schools where the new education board will be tested. IB experts will provide training to school leaders and teachers from around the world. IB will hold development seminars for about 400 teachers in Sarvodaya schools and 250 teachers in SOSEs. The collaboration will benefit around 15,000 pupils.
Quality practise from national and worldwide research, as well as the IB global community, is included into IB programmes. In a complex and hyper-connected world, they push students to think internationally. Students are encouraged to accept themselves boldly and express themselves with pride and confidence as part of the IB programme. It encourages students to participate in community service and to extend their learning outside the classroom.
IB has partnered with around 5,500 schools in 159 countries, according to officials. They've worked with the governments of the United States, Canada, Spain, Japan, and South Korea, among others. All kids who attend DBSE schools will receive an education that meets international standards.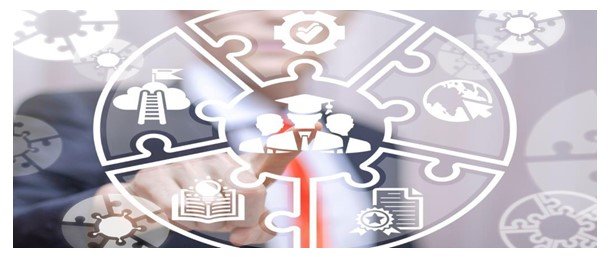 The following are some of the major advantages of the IB curriculum:
A broad educational approach: The IB curriculum offers a level of diversity that no other national curriculum can match. IB schools offer students exposure to a wide range of subject choices.  While students in other boards have the option of choosing between standard Science and Commerce streams, the IB curriculum includes psychology, philosophy, film, global politics, and other disciplines that are not typically taught in traditional schools. 
Global Skills Development: The IB curriculum fosters a spirit of inquiry and assists students in developing critical thinking and research skills, both of which are necessary for success in college and beyond. Students are encouraged to experiment with different learning methods and to take charge of their own education. 
International recognition: Top local and international universities recognise the IB curriculum. It combines quality practise from research and its worldwide community of schools, and it is designed independently of government and national systems. It also teaches students of all ages to think about both local and global contexts in order to become multilingual and understand different cultures. 
Effective teaching methods: The most common issue among children is their inability to comprehend and retain what they are taught. The IB curriculum is built on concept-based learning, which means that students are taught concepts rather than memorising facts and statistics without truly comprehending them.
Personality Development: It is equally important to ensure children's holistic development while preparing them to be globally competent. This is impossible to do with a rote-based teaching-learning method and outdated texts. As they investigate the world around them, the IB curriculum helps students build emotional intelligence.
In East Delhi, the newly constituted Delhi Board of School Education (DBSE) will implement IB boards in Schools of Specialized Excellence (SoSE) and junior levels in a separate portion of schools.
Schools specialising in Humanities, Arts, High End 21st Century Skills, and science, technology, engineering, and mathematics will be found in SoSEs (STEM).
The knowledge, life skills, professional skills, habits, and attitudes that are vital to student success in today's environment, particularly when students move on to college, the workforce, and adulthood, are referred to as 21st century skills.
The following are the most widely cited 21st century skills:
Ability to think critically
Communication skills
Problem-solving skills
Digital literacy and technology skills
Self-direction
Innovation skills
Social skills
 SOSEs will accept students in Class 9 from all streams except STEM, which will accept students in both Class 9 and Class 11 in 10 Sarvodaya Vidyalayas in East Delhi. The deadline for submitting an application to the Delhi SoSEs is August 19. Students will have the opportunity to explore their talents and achieve at these schools.
This is a significant step toward ensuring that every child, especially those from the poorest families, receives a world-class education.
Important Guidelines for Delhi SoSEs Admission in 2021
Students will be enrolled in 20 Delhi SoSEs based on the aptitude test, which will be held between August 23 and 29.
All four types of SoSEs accept students in Class 9. Admission to STEM SoSE will also be available to Class 11 students.
According to the government's standards, 50 percent of places in each SoSE are reserved for students from government schools, according to the official statement. Students from other Delhi schools would be able to use the rest. The Directorate of Education, Government of Delhi, will release age-related eligibility and reservation guidelines for admission to these institutions.
Delhi SoSEs Admission 2021: Eligibility Criteria
Students from Delhi government or recognised schools who have a valid residence evidence are eligible to apply for the Delhi SoSEs Admission 2021.
Class 10 pass with a minimum aggregate of 75% is required for entrance to Class 11. (Best of 5 including Mathematics and Science).
Class 8 pass with a minimum of 60% aggregate for admission to Grade 9
Students in reserved categories receive a 5% grade reduction.
Eight of the 20 SOSEs will focus on STEM, five on Humanities and High-end 21st Century Skills, and two on Performing and Visual Arts. There will be 1,920 seats available in STEM schools, 600 in Humanities schools, 600 in high-end 21st Century Skills schools, and 240 in Performing and Visual Arts schools this session.

It should not be difficult for you to make the best decision for your children. Given the current circumstances, you will recognise that an educational framework that is holistic, global in scope, transformational, and timeless is all that is required.