The Ivy League admissions offer a clear picture of how tough it is to get into a prominent institution. The Ivy Leagues are among the most prestigious colleges in the world, with an average admittance rate of slightly over 9%.
What Are Ivy League Universities?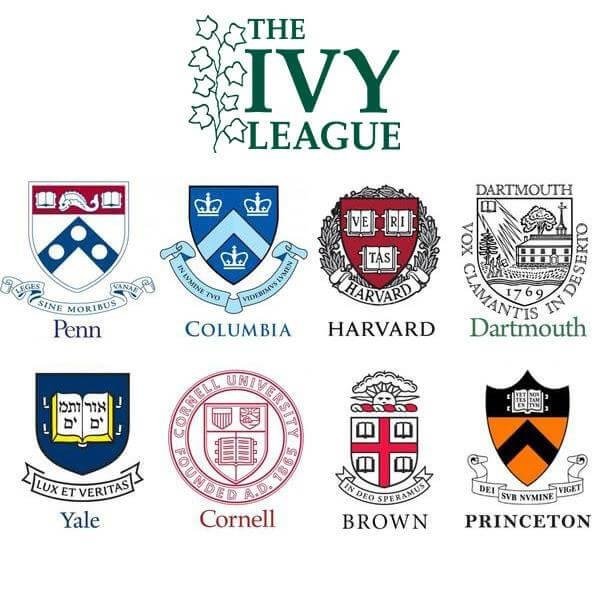 Ivy League schools are among the most prestigious colleges and universities in the United States and across the world. These eight Northeastern private schools are noted for their very selective admissions procedure, academic brilliance, and promising job options for those who enroll. It also helps to have a well-known name and a high social status.
Ivy League institutions, which were first grouped together by sports conference, have a history of producing not just well-rounded student-athletes, but also future presidents, Nobel Prize winners, and other high-achieving graduates. Some of the oldest educational institutions, with well-respected academics, significant research funds, and extensive financial assistance resources, make up the Ivy League. Prospective students' applications must be exceptional in order to get admission to Harvard, Princeton, Columbia, and other prestigious universities.
Ivy League Schools: How Many Are There?
The Ivy League consists of eight institutions, and it is useful to understand more about each of them before addressing ivy league admissions. A list of all eight Ivy League colleges may be found below-
Brown

Columbia

Cornell

Dartmouth

Harvard

UPenn

Princeton

Yale




What is the minimum GPA required for admission to an Ivy League school?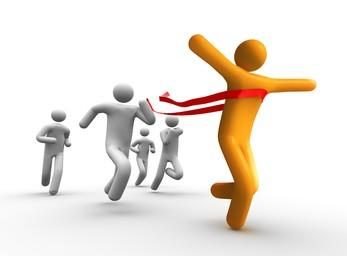 Some Ivy League schools refuse to divulge their accepted students' average GPAs, but those that do report the average weighted GPA for admitted students is approximately 4.0. This suggests that the majority of kids who get into Ivy League institutions received mostly A's in high school, with the occasional A- or B+ thrown in for good measure.
Because the majority of kids going to Ivies have such high GPAs, attaining all (or almost all) A's in high school will not be enough to ensure your child's admittance. However, we still suggest it as a first step in the process of applying to Ivy League universities since it will put your kid on an equal footing with other top students.
In Ivy League admissions, how to distinguish out from the crowd?
The most vital aspect of a good application is to demonstrate a strong enthusiasm. However, here are a few more pointers to help make your application stand out.
How to create a well-written Ivy League essay?
Even after selecting the ideal topic, Ivy League college essays can go horribly wrong for a variety of reasons, the most of them have to do with writing style or ability. These writing suggestions might assist you in avoiding the most typical essay faults.
Start with a "hook" in your essay.

Memorable essays start with distinct and unexpected imagery that piques the reader's curiosity and makes them want to see where the essay goes. To mention a few, effective essay hooks include dialogue, quotes, and sensory descriptions of the event.
Develop a distinct voice.

You do not desire a formal or stuffy college essay. You don't need to make the mistake of appearing too casual, either. Use a more polished version of your typical manner of communicating, as if you were meeting a new mentor for the first time and attempting to put your best foot forward while being real.
Include precise details in the tale to keep the reader interested.

This is why it's vital to use an anecdote to relate to larger themes—so you may see scenarios or experiences in your thoughts and explain them in the essay.
Show moments of personal development, introspection, and discovery.

Self-awareness and a willingness to improve will demonstrate to Ivy Leagues that are a sort of student they want in their community.
Write with confidence while remaining modest.

It may appear to be a contradiction, but it isn't. You have advanced to the level of expert in your chosen subject, and you should be proud of their achievements. At the same time, you know that you still have a lot to learn and improve on—after all, that is why you want to go to an Ivy League institution.
Using these writing guidelines, you will be able to write compelling, intriguing college essays that will increase chances of being accepted to an Ivy League school.
Make the application unique to the institution.
The many Ivy League colleges specialize in distinct disciplines of study. Yale University's music and international relations departments are well-known. Brown has a reputation for being the most creative. The list might go indefinitely. 
Knowing which Ivy League school's specialization is best for you not only helps focus on the most valued components of your application, but it also helps you to focus on the most useful aspects of your application.
Do early action or early decision 
Early decision/action acceptance rates are nearly twice as high as regular decision acceptance rates at Ivy League colleges.
In 2017, Brown's overall admission rate was 9.2%, but the Early Decision acceptance rate was 18.5 percent.
Of course, these data should be taken with a grain of salt because they may be distorted by recruited athletes; but, displaying interest early on can only help increase your chances of admission.
This does not just imply being a legacy student (the child of an alumni). When it comes to Ivy League admissions, recruited athletes, children of teachers and staff, and having a relative who has contributed money to the target institution all have similar advantages.
And it's a big deal: 36 percent of Harvard's class of 2022 is made up of offspring of alumni, according to the Washington Post, who are 45 percent more likely to get admitted than other candidates.
Craft a good letter of recommendation for an Ivy League
Your letters of reference to potential Ivy League universities indicate how you interact with and impress the people in your lives.  On paper, applicants may appear to be perfect, but in the classroom, they are insufferable. Positive reference letters demonstrate to potential Ivy League schools that you are a sort of student they are looking for in their community.
The greatest letters of reference will use four major tactics to help you stand out from the rest of the applicant pool:
Avoiding ambiguous or weak claims by using clear and forceful language.

Expressing optimism rather than pessimism regarding your possibilities.

Using specific accounts of encounters with you rather than generic platitudes.

Instead of just recounting your grades and class achievements, provide insight into your character outside of the classroom.
Following these standards for recommendation letters can successfully express your ability to Ivy League admissions authorities.
Extracurricular activities might help you stand out at Ivy League institutions.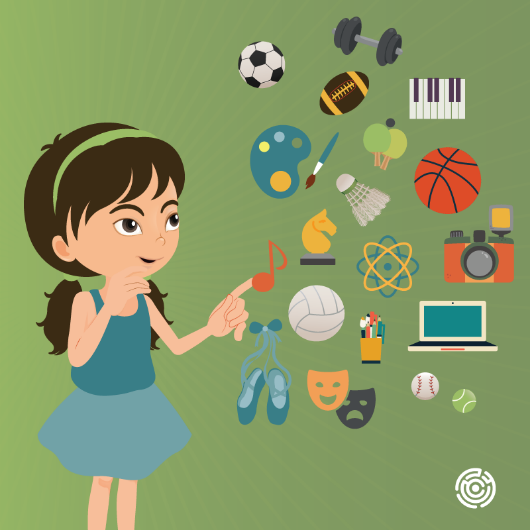 Let's take a deeper look at how you may become an expert in your chosen extracurricular activity. You should spend the first few years of high school focusing on identifying your interests by trying a variety of things until one stick out. Reading books or blogs, listening to podcasts, watching YouTube series, volunteering, trying out school groups, or studying a subject independently are some of the ways you might explore possible interests. When an interest turns into a passion, you're ready to take things a step further.
Winning national championships in your subject of interest isn't required to become exceptional in that field, however it is a possibility. However, in certain extracurricular industries, competition is so fierce that this method becomes unduly dangerous. Rather than attempting to be the greatest in the country, you should try out-of-the-box tactics to learn about your passion in fresh and interesting ways.
Conclusion
 It's never simple or certain to get into an Ivy League school. Years of dedicated effort culminate in a rigorous college application process. However, everybody who has attended an Ivy League school—former Presidents, business leaders, and global changers—will tell you that it was a life-changing experience to attend these prestigious colleges.
If your child is committed to following these tactics for getting into Ivy League universities, he or she will develop as a person, develop a great professional path, and boost their chances of realizing their Ivy League ambitions.
Understanding how competitive it is to get into any of the Ivy League Universities may cause you to take a step back, but with Rostrum's team of experts on your side, you won't have to worry because we'll help you make the best applications, write fantastic essays, get your LORs framed, apply for early admissions, actively engage in mock interviews, and anything else that comes up. 
We'll assist you in accomplishing your dream. In just one click, you may begin your journey with us.