The Graduate Reform Examination General Test has the kind of questions that closely reflect the process of thinking you'll do — and the skills you need to succeed — in the highly competitive demanding graduate school programs, including business and law. The GRE exam lets you skip questions within a section which makes the nerves relax more, you can also go back and change answers and have the flexibility to choose which questions within a section you want to answer first. The GRE General Test is a standardised test meant to assess general intellectual preparedness for graduate school and administered by the Educational Testing Service, or ETS. Some graduate schools require applicants to take the GRE General Test as well as a GRE Subject Test, which evaluates technical knowledge in a specific area such as physics, psychology, or mathematics.
The GRE General Test computes your: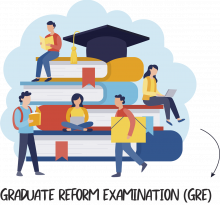 - Skills that have been developed over a long period of time and are not related to a specific field of study. Here's three test sections
The test may include questions that are modified versions of already published questions or of questions you may have already seen on the test. Some modifications are considerable; others are less evident
What is the duration of the GRE?
You should plan to sit for the exam for around four hours on GRE Test Day, including test-taking time and short breaks. This time does not include the time you check in at the testing center. It is critical to arrive on time and prepared. You should arrive at the testing center at least 30 minutes before your scheduled test time, according to ETS.
If you're wondering what the appropriate time is to take the GRE, here's everything you need to know.
The GRE is given at several times throughout the year. This makes it easy for you to complete the test according to your study schedule. However, it is recommended that you leave yourself some breathing room before the deadline for your application.
If you need to complete the application by the end of December, for example, booking the GRE date in October is a good idea. This will provide you some breathing room if you're not happy with your results.
The GRE test is not required by all universities. Students should, however, verify with their prospective universities to determine their eligibility for admission. The GRE is accepted by colleges all across the world, including the United States, the United Kingdom, New Zealand, and Canada.
What is the procedure for registering for the GRE?
Please keep your passport and debit/credit card accessible before registering for the GRE. Make sure the information you enter on the ETS portal matches what's on your passport.
To register for the GRE exam, follow these steps:
Create an ETS account on the official ETS website. (

https://ereg.ets.org/ereg/public/jump?_p=GRI

).

Go to your ETS account and log in.

Choose the GRE exam you want to take and the location where you want to take it.

After you've confirmed the venue, choose a test time and date for the exam before proceeding to payment.

Go over your application again.

Finish the registration procedure by paying the registration cost online using a debit or credit card.

After your money is finalised, you will get an email confirmation of your GRE registration to the email address you provided.
YOU HAVE FINALLY BEEN REGISTERED!!
What is the best way to prepare for the GRE?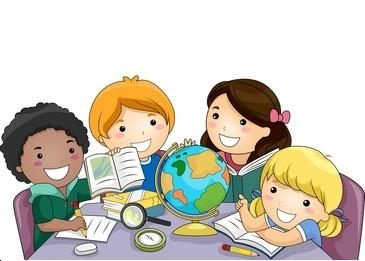 A strong GRE score will have a significant influence on your career; consequently, you should prepare well. A excellent technique is to use a range of study resources and assess your preparation for the test by taking GRE practice tests. The ideal method would be to use a combination of GRE online coaching, GRE practice exams, and looking through previous year's GRE question paper. You must have methods and practices to follow in order to get a good GRE score. Set a goal for yourself and start preparing for the GRE following the advice below:
On a daily, weekly, and monthly basis, build core vocabulary.

For Verbal Reasoning, Quantitative Reasoning, and Analytical Writing Assessment, see the official ETS guide books.

Practice reading passages to learn how to interpret and form conclusions from them.

Keep an eye on what's going on in the world.

Analyze sample GRE topics and come up with arguments.

 Analyze mathematical difficulties and plan your response.

 Experiment with different types of arithmetic problems.

 Logic should always be applied before getting into sophisticated mathematical processes.

Practice, practice, practice with GRE practice tests!

 Take GRE mock tests.

Examine and practice GRE question papers from past years.
GRE online coaching
One of the most common concerns among GRE students is where to begin their preparation. Some students choose traditional private tuition, coaching sessions, or self-study, but online prep courses have recently become a popular choice among students. If you're unsure whether to attend coaching courses or prepare online, here are a few reasons why online exam prep is becoming increasingly popular among test takers across the world.
Here are some advantages of GRE online coaching versus classroom instruction to assist you make an informed decision. 
Since the majority of those taking the GRE test are either working or studying, time is the most significant barrier when it comes to studying. Attending a time-consuming GRE classroom course is out of the question for you. If you choose these lessons, you will have to sacrifice two or three hours of your everyday routine to attend GRE classes. You also won't be able to make up any lessons if you miss a few. Because you won't be able to miss courses, you'll have no choice but to go regardless of your time or energy.
GRE online coaching, on the other hand, allows you to choose your own schedule and intensity, study from the comfort of your own home, and miss lessons on days when you don't have time.
It might be tough for the tutor to find out your skills and limitations in a group of 30 pupils. Because the tutor must concentrate on the entire class, you will never be their first priority. Technology restructures the process for you with online GRE prep. Algorithms and adaptive technologies are used in online courses to adjust to your performance and assist you with your weak areas. As a result, you'll receive a course that adjusts to your abilities.
The most recent information
The content at most coaching institutes is not updated every year. For many years, their lectures and sample papers remained the same. Content quality may not remain constant in online prep courses. It is powered by constantly updated software that incorporates the most up-to-date data and gives you with the most up-to-date information.
Keep track of your progress.
After taking a practice exam, the online GRE online coaching provides you with an instant result as well as an analysis. This allows you to track your progress and your mentor to assess your strengths and shortcomings.
What makes Rostrum's instructors unique?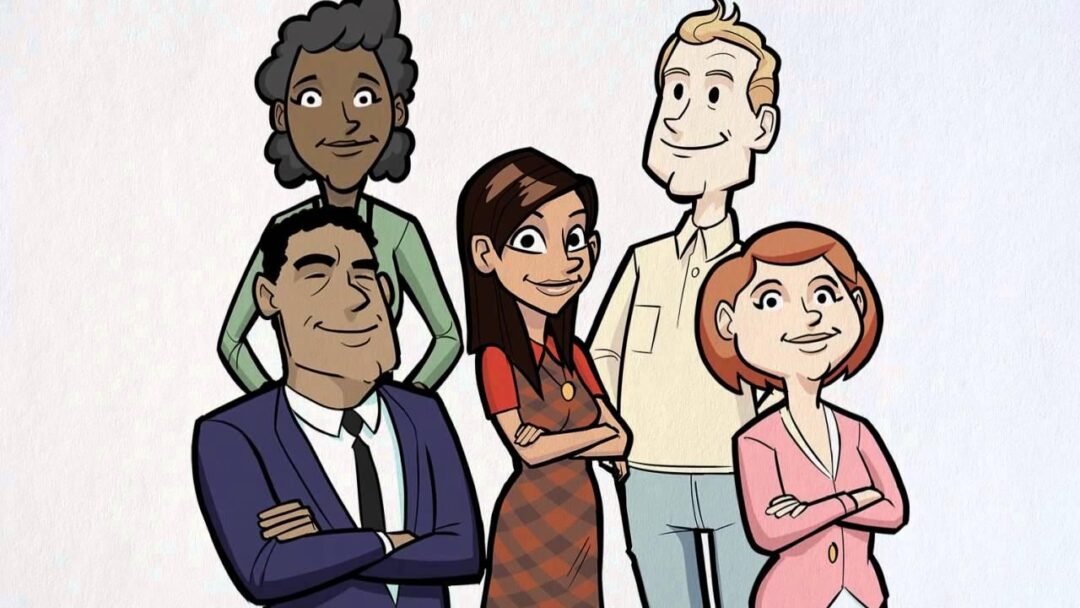 Here's how you'd find us to be different:
Perfect Foundation:

 We help you construct a good foundation of concepts by equipping you with resources and tutoring systematically. We also undertake classroom exercises and employ various techniques to aid you in formulating a unique test taking strategy.

Subject Test Guidance:

 GRE Subject Tests give your application an advantage over the others. Rostrum offers you coaching for all the 6 GRE Subject Tests, no matter from where you belong as we provide tutoring services all over the world including India and UAE. We assist you in choosing the right subjects which will help you showcase your strengths. We also provide additional support to improve your understanding of a subject.

Analytical Writing Skills:

 If you are taking the GRE then you need to develop necessary language, writing, critical thinking and analytical skills to attempt both the sections in Analytical Writing. We understand that you can't develop them overnight. Our tutors help you improve your analytical and writing skills using comprehensive methods and also by taking GRE mock tests.

GRE practice test series:

Ever wished you could obtain a complete drill-down analysis, from a histogram displaying your marks, time taken, and attempts vs. the top scorers to a line graph showing marks vs. percentile? Not only that, but we also take a lot of GMAT mock test, practice previous year GRE question paper to help you improve your abilities with each try so you can give it your all on the big day. To start the journey with us, click on the button below.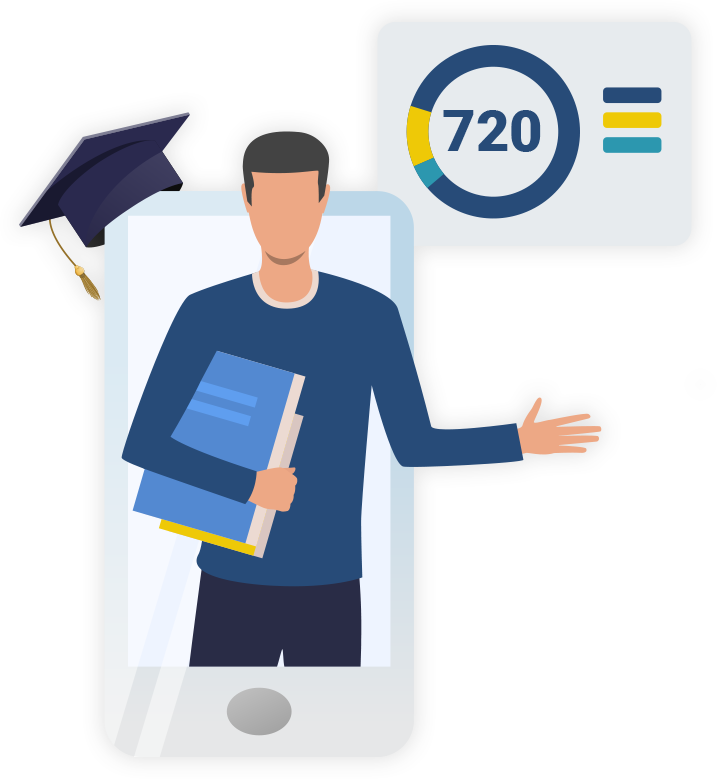 TO TAKE A STEP CLOSER TO YOUR DREAM,
SPEAK TO AN ADVISOR TODAY.