University Applications in Canada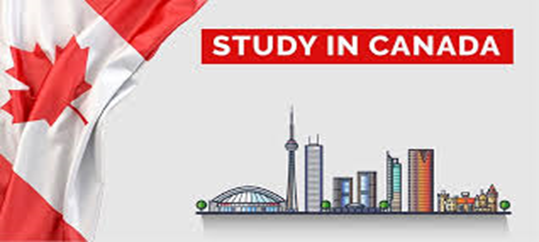 How to apply to Canadian Universities?
The Application Process for Studying in Canada
What happens now that you've determined that studying in Canada is the correct choice for you? To get started, take these steps:
1. Select a Program
Begin by selecting a degree program that is appropriate for you. Almost all of Canada's degree programs will be taught in English. There are degrees available in a variety of topics across disciplines, whether you're an undergraduate or graduate student. Canada is known across the world for a range of programs, including those in the humanities, business, and science.
2. Get the paperwork ready
A letter of motivation, a recommendation letter, and, if applicable, a portfolio of past work are among the core documents that all colleges requests. Universities will also seek confirmation of previous studies' completion. Send an official transcript from your secondary school if you're starting a bachelor's degree, or your prior institution if you're pursuing a master's degree or higher, to complete this criterion. If you are not a natural English speaker, you may need to pass an English proficiency exam as well.
3. Review Admissions Requirements in Detail
Specific paperwork may be requested, depending on the university. Always check the institution's website for exact admission criteria, and if you have any issues, contact the relevant university office. The university for which you are applying handles applications and admissions in Canada. Students can apply to many programs and colleges at the same time.
4. Fill up and submit your application
The majority of university applications in Canada are submitted using an online application system. Application forms are accessible on university websites, and many of them require payment of an application fee. Attach the required papers to the application form or prepare to submit them to the institution after you've completed it.
5. Wait for Acceptance
By the conclusion of the spring semester, admissions decisions are usually made. If you're attending a private institution, you'll almost always be required to pay tuition for the first semester. Otherwise, the institution where you will study will send you an official letter of acceptance, admission confirmation for visa reasons, and other useful information regarding studying in Canada.
6. Request a Visa
If required, begin the visa application procedure as soon as possible after being accepted into a Canadian university. Do not put off the procedure because it might take up to sixty days and involves various key papers. Students from countries other than Canada will not be permitted to enter or stay in Canada unless they have the right visa.
7. It's time to get to Canada.
It's time to start your adventures in Canada after you've been accepted to a university and got the requisite visa! Consider the cost of living in Canada and how much money you'll need. After that, you may start looking for a place to stay. Finally, it's time to book your flight to Canada and make your way to your new home! There are plenty of sites and things to enjoy regardless of where you stay. And, to make things easier for you, Rostrum has a team of specialists that will guide you through the process and ensure that you get admitted into your ideal institution. Book a free session with us.
When to apply?
Although deadlines vary, you should apply at least eight to twelve months ahead of time. The September and January semesters are popular entrance opportunities for overseas students. Many colleges, on the other hand, have a "rolling admissions" policy that allows them to consider overseas students throughout the year.
Top 10 universities of Canada:
University of Toronto
McGill University
University of British Columbia
Université de Montréal
University of Alberta
McMaster University
University of Waterloo
Western University
Queen's University
University of Calgary
Entrances required for Canadian Universities:
In Canada, there are several prestigious institutions and colleges where you may further your education. You will, however, need to pass certain admission examinations before you can begin applying to institutions. Various colleges and degree programs have different entrance tests. Depending on the program and college you pick, you'll have to take these examinations. Many test centers allow you to transmit your exam results straight to the institution of your choice. The following are the most popular admission exams:
Test of English as a Foreign Language (TOEFL)
Graduate Record Exam (GRE)
Scholastic Assessment Test (SAT)
Graduate Management Admission Test (GMAT)
International English Language Testing System (IELTS)
Medical College Admission Test (MCAT)
Tutors at Rostrum help you improve your analytical and writing skills using comprehensive methods for students all over the world including India and UAE. Make an appointment for us to know more about the tutoring services.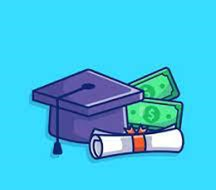 Scholarships:
In comparison to the enormous number of USA scholarships, UK scholarships, and Australia scholarships offered to international students, Canada Scholarships are scarce. The following is a list of full and partial scholarships available in Canada for overseas students:
International Undergraduate Scholarships in Canada 
International Graduate Scholarships in Canada »
Intakes of Canadian universities:
| | | |
| --- | --- | --- |
| INTAKE | STARTS FROM | DURATION |
| FALL (Also known as September intake) | September | September–December/early January |
| WINTER (Also known as January intake) | January | January–May |
| SUMMER/SPRING (also known as May intake) | May | May-August |
Working while in Canada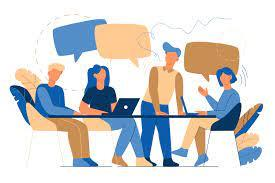 Full-time foreign students with valid study visas have been able to work in Canada without a work permit since 2014. They can work on campus for an unlimited number of hours, and if their program is at least six months long, they can work off-campus for up to 20 hours per week throughout the academic year and full-time during study vacations.
International students who want to work while they study must apply for a Social Insurance Number (SIN) through Service Canada. They will be able to work as soon as they have their SIN.
International students in Canada are permitted to work as part of a co-op or internship program if the job is related to their academic degree. In addition to their study permission, students in these programs will need a work permit.
How does the Rostrum help?
Sorting through gorgeous college brochures and deciding which universities to apply to might be a difficult task. Then you have to go through each school's application, unsure if you're answering questions correctly and what your chances are of being accepted. The good news is that you are not alone! To make your job easier and less stressful, Rostrum provides unrivaled academic support throughout the course, as well as assistance with admissions to students' preferred universities.
Not only that, but our tutors provide excellent services to help you achieve excellent results.
This will entail assisting you with various elements of your college applications, such as extracurricular activities, personal statements, and so on, in order to provide you with the best chance of being accepted into the colleges of your choosing. Creating an application plan for each college you're interested in, as well as a list of universities that are the best fit for you based on your priorities.
As a result, you'll be able to cover every aspect of your application.
Concluding thoughts:
The educational system in Canada takes pride in being a world leader in research. Students can pursue a bachelor's, master's, or doctoral degree at one of over 200 higher education institutions. Students have certain options when it comes to selecting classes, regardless of the degree they are pursuing. If that sounds appealing to you, join the over one million students who have already embarked on a once-in-a-lifetime journey in Canada!