How to write the 2021-22 Supplemental Essays for University of Pennsylvania?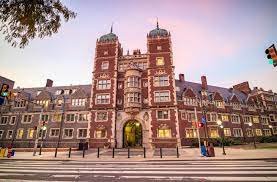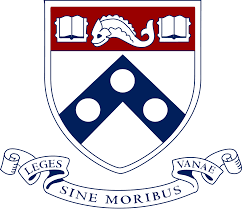 The University of Pennsylvania, usually known as UPenn or Penn, is a Philadelphia-based private Ivy League university. It is prestigious and competitive, much like the other Ivy League colleges. Penn admitted only 8.07 percent of its 42,205 candidates last year, so you'll be up against some stiff competition if you apply to the University of Pennsylvania. To improve your chances, you should be driven to put together the greatest application possible. Luckily, a team of experts at Rostrum is here to help you, not just with supplemental essays but with the whole application process.
What are the UPenn Supplemental Essays?
In addition to the Common Application, the UPenn supplement must be completed. There are two essays in this supplement. As you sit down to write your University of Pennsylvania supplemental essays 2021-2022, consider how your enthusiasm for UPenn stands out among the hundreds of students who apply to this prestigious university. The questions have been thoughtfully crafted by UPenn, so make sure you respond thoughtfully! Your quest for an answer begins with deciding which UPenn college you'll be applying to. 
Prompts for Supplemental Essays of Penn University:
Considering the specific undergraduate school you have selected, how will you explore your intellectual and academic interests at the University of Pennsylvania? (300-450 words)
(For students applying to the coordinated dual-degree and specialized programs, please answer these questions in regard to your single-degree school choice; your interest in the coordinated dual-degree or specialized program may be addressed through the program-specific essay.)
How to write this?
The first question, a typical Why UPenn essay, is required of all students regardless of the school they are applying to. It invites you to justify your decision to attend UPenn.
While these sorts of topics are widespread, the Why UPenn essay prompt is unique in that it focuses solely on academics and ignores your interest in UPenn's extracurriculars or campus life. The focus of your response should thus be on your academic goals and how UPenn will assist you in achieving them.
Do your study on the undergraduate institution you're applying to because you'll need to talk about how it influences your academic interests. You don't want to bring up a class that you won't be able to attend since it's at a different undergraduate institution. All your responses should represent the courses you'll be able to take if you're accepted to the undergraduate programme of your choice.
At Penn, learning and growth happen outside of the classroom, too. How will you explore the community at Penn? Consider how this community will help shape your perspective and identity, and how your identity and perspective will help shape this community. (150-200 words)
How to write this?
The first question was mostly concerned with intellectual pursuits. The second is a place where you can think about community more deeply.
It's not only about what you'll study in class when you go to college. It's also about making lifelong relationships and getting to know diverse groups to figure out who you are and what you enjoy doing.
Of course, you can't know how your social life will turn out before you've even been admitted. You can find yourself in places you didn't intend to be, with people you didn't expect to meet. But that's fine—UPenn isn't expecting you to plan out your participation in college communities' step by step. They simply want to know that you're considering it!
Tips for Acing the UPenn Supplement
1: Make Use of Your Own Voice
The purpose of a college essay is to allow the admissions committee to learn more about you than what is included in other areas of your application. Your admissions essays are your chance to show that you're more than a collection of numbers—to actually come alive for the people reading your application. In your college essays, be sure the person you're portraying is you. It will be quite simple for the committee to know you're lying if you merely write what you believe the committee wants to hear or try to seem like someone you're not. If you lie or exaggerate, your essay will appear genuine, which will reduce its efficacy at best and make the admissions committee reconsider accepting you at worst. Tell true tales about yourself, not the person you think UPenn wants you to be.   
2: Be specific about UPenn.
All your UPenn essays should be written specifically for the university. Don't provide generic responses; you want the admissions committee to think you know a lot about UPenn and that your response is geared to that school rather than to college in general. Don't waste your time telling the admissions committee that UPenn has a world-class faculty—first and foremost, the admissions committee knows this, and second, many universities know this as well. Be prepared to give specific examples of why UPenn is the ideal school for you.
3: Do Your Research
You may make your essay UPenn-specific by performing research. Examine the course catalogue and website for the major you want to pursue. Arrange a meeting with a lecturer or current student, if feasible. It's preferable if you can provide as much specific information as possible.
4: Check Your Work
Your UPenn essays should be the greatest representation of your work that you can give. Before submitting your UPenn application, proofread and edit your work. Run your writings through a spell and grammar check and have someone else examine them before submitting them. You can get a second opinion on your work from a parent, instructor, or friend. Inquire about how your work portrays you as a person and as a student. Request that they double-check your work to make sure you didn't miss any tiny errors. Getting a second opinion can help you improve your work and make it the best it can be. Our team of experts work round the clock for students all around the world and get the best essays written. Book a free session with us.
5: Have a Spike
You might be wondering what a spike is. A spike, in other words, is anything that makes you stand out. It's tempting to appear well-rounded and interested in everything when applying to colleges. That is not something you should do. If you're mediocre in band, track, and student council, your application won't stand out. If you go to Japan to play with a world-class performance group or qualify for the Olympic trials in shot put, it will stand out. You'll be better at something if you concentrate on it instead of splitting your time and attention. It will also look better on your CV.
Each of these prompts exemplifies the links you should build between your volunteer work and the rest of the world. And demonstrate how your community participation is essential to your academic objectives at UPenn, which creatively define employment options.
Rostrum's comprehensive strategy provides assistance with university application processes all around the world. We can help you choose the right university for you, establish a personalised plan, ace your standardised tests, write the ideal essay, increase your candidacy through extracurricular activities, and more.