How to write the 2021-22 supplemental essays for Columbia University?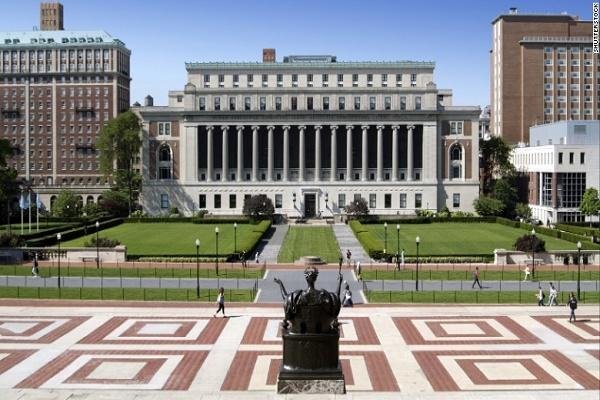 With an admittance rate of roughly 5%, Columbia University is one of the most elite institutions in the United States. It is noted for its high academics, gorgeous campus, and, of course, competitive admissions. It is located in New York City.
Although Columbia accepts the Common Application, it does need additional essay components that are critical to your admissions chances. But if a college requires you to write supplemental essays, they care about the answers and the team of experts at Rostrum can help you write the best essays for you to get approved at your dream university.
What should be the primary goal of your supplemental essays?
Columbia University demands additional writing supplements in order to understand more about your "academic, extracurricular, and intellectual interests," according to the university's website.
Beyond test scores and credentials, they want to know what makes you a qualified applicant.
You'll also get the opportunity to discuss Columbia's community as well as your favorite art and literature. In your Columbia essays, be true and honest. Make sure that your writings reflect who you are as a person, not only as a student or on your resume.
List questions and prompt essays: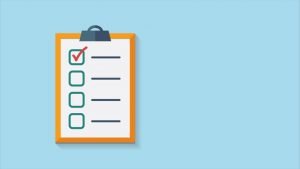 Section 1: List Questions
List question- 1
List the titles of the required readings from academic courses that you enjoyed most during secondary/high school. (75 words or less)
How to write this?
Admissions officers are curious about your critical engagement with required books in high school while answering this question. Admissions counsellors will get a sense of what literary, cultural, and political topics and concerns you find appealing by listing the compulsory readings that you loved the most.
Furthermore, your replies to this question will reveal the topic areas you find most intriguing, as well as the links you notice between the things you've studied. While you won't be able to explain your choices in this List Question response, a good strategy for constructing your list might be to think about your academic interests or intended field of study as you apply to Columbia, then consider which required high school readings supported those academic interests.
List Question -2 
List the titles of the books, essays, poetry, short stories or plays you read outside of academic courses that you enjoyed most during secondary/high school. (75 words or less)
How to write this?
Another List Question that can help admissions counsellors get a clearer understanding of how your academic and personal lives connect is this one. Your selection of favorite novels, essays, poems, short stories, or plays from your leisure reading will reveal what themes and issues you're interested in outside of school. They'll also demonstrate your participation as a literary and cultural citizen. You may accomplish this by creating a Make a long list of books you've loved, then pare it down until you believe you've found a fair balance of works that reflect your interests and personality. While you should be genuine in your response, keep in mind that this question is still included in your college application packet. That implies you must choose works that aren't intentionally controversial.
List question – 3
We're interested in learning about some of the ways that you explore your interests. List some resources and outlets that you enjoy, including but not limited to websites, publications, journals, podcasts, social media accounts, lectures, museums, movies, music, or other content with which you regularly engage. (125 words or fewer)
How to write this?
This list question asks you to demonstrate your commitment to becoming a global citizen who is involved. This will be accomplished by making a list of the media sources you use to remain up to date on global, national, and local problems.
A well-thought-out response to this question demonstrates that you are media-savvy. This means that the sources you cite should be seen as legitimate and trustworthy, rather than sensationalized and prejudiced. Your response will provide insight into how you analyze information sources and make judgments about what will add value to your understanding and awareness of global events.
However, this question also allows you to demonstrate some of your specialized interests. You may also list museums that you enjoy visiting and learning from, as well as podcasts that you find particularly intriguing. Any source that you utilize to learn about the world is fair game.
Consider this an opportunity to demonstrate facets of your personality not exposed in other portions of your application, as well as your media literacy abilities.
Section 2: Columbia Supplemental Essay Prompts
Prompt- 1 
A hallmark of the Columbia experience is being able to learn and live in a community with a wide range of perspectives. How do you or would you learn from and contribute to diverse, collaborative communities? (200 words or fewer)
How to write this?
You'll want to make sure you answer both halves of the question in this Columbia University essay: how you'll learn from and contribute to Columbia's campus community. You'll want to demonstrate that you're an enthusiastic, collaborative learner who is at ease in environments with individuals who aren't like you.
You should also explain how your sexuality, color, gender, or socioeconomic background might contribute to diversity on Columbia's campus. Mentioning how your past has influenced how you conduct conversations and organize your thoughts will demonstrate your capacity to learn from situations and individuals who are different from you. Columbia University wants you to show off your personal diversity and then illustrate how you would learn from others' diversity in this essay.
Prompt-2 
Why are you interested in attending Columbia University? We encourage you to consider the aspect(s) that you find unique and compelling about Columbia. (200 words or fewer)
How to write this?
Avoid over-generalizing with assertions in this Columbia University essay; instead, provide real examples of why you belong there. Consider reading Columbia's student magazine, the Columbia Spectator, or browsing the course catalogue for specific subjects that interest you.
Show off your investigative abilities by mentioning Columbia-only classes, clubs, professors, and research opportunities. When you substitute another university's name for theirs and submit the same "Why here?" response, colleges can tell. If your response to this Columbia University essay could not be changed out for any other institution, your application will be stronger. Rostrum's specialists, many of whom attended the same institution, can assist you in crafting the precise collection of words to help you stand out from the crowd.
Prompt -3
Please tell us what from your current and past experiences (either academic or personal) attracts you specifically to the areas of study that you noted in the application. (200 words or fewer)
How to write this?
This is another question that appears difficult at first, but it is actually a great opportunity to show the Columbia admissions staff who you are and what you have to give.
Rather than being concerned, be inspired; this essay is a great opportunity to demonstrate why you belong at Columbia.
Remember to be genuine when using this prompt. You don't need to have a compelling tale about how you came to choose your future subject of study; the admissions committee is more interested in how you got there.
They want to get to know you, so show them who you are and why you're so enthusiastic about the profession you'll be entering in just a few months.
If it fits in your word count, show off some of your prior experience in the field. It might help you stand out from the crowd and gain admission to Columbia.
The admissions committee will be impressed by an essay that is honest and detailed.
Concluding Thoughts:
Although completing the Columbia essay prompts may appear onerous, do not let this deter you from applying. The extra essays for Columbia University are a terrific way to show who you are to admissions professionals who are reviewing your application.
If you have a below-average GPA or SAT score, these Columbia University essay topics will help you improve your application. Make sure you proofread your comments for grammatical and spelling issues.
Consider whether you've been specific, honest, and enthusiastic. Have a friend or family member read your replies and give you comments on how genuine they are. Your extra essays should represent who you are rather than who you believe admissions examiners want to read about.
Finally, check your responses for variety before submitting. Do your answers give a complete picture of who you are? If that's the case, you're all set to submit your application! All chores, such as writing flawless essays, framing resumes, sending applications, and everything else that comes your way, can be accomplished with ease with the assistance of our specialists at Rostrum. Make an appointment with us for a free consultation.