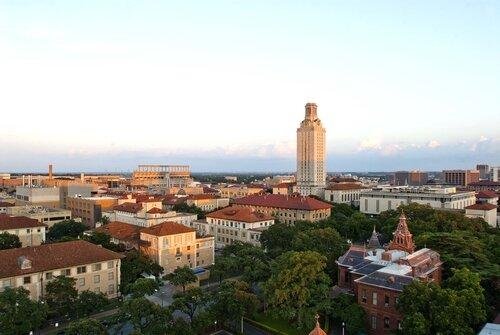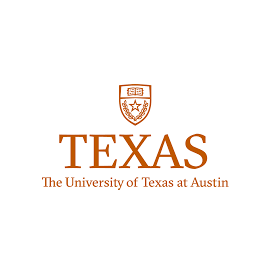 UTA's supplemental essays
With nearly 51,000 undergraduate and postgraduate students, the Institution of Texas at Austin is a big public research university. UT Austin is the flagship of the University of Texas system and home to some of the nation's greatest engineering, architecture, and business departments.
Because UT Austin does not accept the Common Application, students must apply through either the ApplyTexas or Coalition for College websites. One lengthy essay and three short essay questions make up the writing portion of the application, with extra writing requirements for students applying to these programs: Architecture, Art/Art History, Nursing, and Social work.
Topic A in ApplyTexas and the UT Austin Mandatory Essay in the Coalition application are required essays for all freshman candidates. Please limit your essay to 500–700 words in length (typically two to three paragraphs).
Prompts for the supplemental essays are as follows: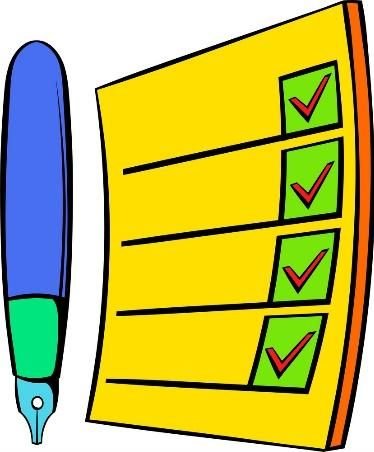 Prompt 1
Topic A: Tell us your story. What unique opportunities or challenges have you experienced throughout your high school career that have shaped who you are today? (500-700 words)
How to write it?
This essay provides you with the ideal opportunity to tell UT something about yourself that goes beyond your GPA and test scores. This is the essay that people refer to when they talk about their personal statement or college essay.
Whether you apply to UT Austin through the Coalition or ApplyTexas, you'll have plenty of opportunity to highlight your best high school achievements. As a result, it's critical that you focus your essay on sharing a personal tale that doesn't exist anywhere else on your application. What unique opportunities and difficulties did you face throughout your time in high school? Because the purpose isn't to make a list, concentrate on one key tale that represents either an opportunity or a threat.
Keep in mind that your reflection on the incident or opportunity that moulded who you are now will be a source of valuable information for admissions officers as you assess your "opportunities." As you go through your "challenges" course, keep virtues like resilience and tenacity in mind.
Whatever path you select, make sure admissions learns something fresh about you through personal tales and detailed information. 
Prompt 2
Short Answer 1: Why are you interested in the major you indicated as your first-choice major? (250-300 words).
How to write it?
This is an essay on "Why major?" Many universities need it, which indicates they're interested in hearing about your preparation for your desired major. But it's really crucial for UT. Why?
Demonstrating that you (along with your hobbies and extracurricular activities) are a good match for your first-choice major is crucial for UT. In other words, more than most other colleges. This essay is an excellent opportunity to illustrate your compatibility.
Your personal connection to your chosen field of study should be highlighted in your tale. Don't forget to bring up UT Austin! Your reader should understand not just why you are enthusiastic about your chosen major, but also what excites you about Austin's program at the end of your essay. Concentrate on the various options available at UT Austin and how you intend to explore them after you come on campus. At the outset of college, it's natural to want to explore new things.
Prompt 3
 Short Answer 2: Describe how your experiences, perspectives, talents, and/or your involvement in leadership activities (at your school, job, community, or within your family) will help you to make an impact both in and out of the classroom while enrolled at UT. (250-300 words)
You've probably already made an influence on your school, family, and neighbourhood if you're applying to UT. It's time to go beyond your resume's four corners and contemplate how you'll leverage your history to influence your future. You're not far off if you believe this seems like a "Why us?" essay. Instead than focusing on how UT would alter you, you'll concentrate on how you'd make a lasting difference at UT.
While this question isn't new, the language has been changed somewhat to include "your participation in leadership activities."
Prompt 4
 Short Answer 3: The core purpose of The University of Texas at Austin is, "To Transform Lives for the Benefit of Society." Please share how you believe your experience at UT-Austin will prepare you to "Change the World" after you graduate. (250-300 words)
While this prompt invites you to think about the influence you'll have during your time at UT, it also fast-forwards you four years in the future, Manifest-style. How will you apply what you've learned in college to make an impact in the real world when you graduate from UT? UT Austin is looking for movers and shakers, students who have a vision for a better tomorrow and a strategy to make it a reality. Admissions officers want to hear what kind of change you'd want to see in the world.
Admissions officials at UT are looking for critical thinkers and changemakers, not just students. Whatever way you choose to respond to this question, show admissions that you care about other people's well-being. Also, let them know that you want to be a part of constructive change and that you will bring honour to UT Austin even after you graduate.
Prompt 5
Required Short Answer 4: Please share background on events or special circumstances that you feel may have impacted your high school academic performance, including the possible effects of COVID-19. (250-300 words)
This is UT Austin's version of an Additional Info area, with an emphasis on anything that "affected your high school academic achievement" and the ability to report any COVID-19 effects. Was your involvement in clubs and activities harmed as a result of a COVID-19 infection during your junior year? Have you had a dip in your GPA due to a family emergency? A decline in grades or a void on your resume 
do not determine who you are. Remember to focus on the steps you made to improve the situation rather than the ones you couldn't control. You don't want to come across as a helpless victim, but rather as a strong someone who can make a difference in their circumstances.
How will Rostrum help you?
Every year, the admissions committee at UT Austin is confronted with a massive candidate pool; these writing assignments provide the ideal opportunity to stand out! These essays cover a wide range of topics, from personal to academic and occupational, and are intended to paint a complete image of you as a candidate. Make the most of the additional space if you have an extra essay or two to show that you will offer something special to the Texas Community. Fortunately, Rostrum's team of experts, who have all graduated from prestigious universities, will assist you not only in writing the best supplemental essays, but also with the entire admissions process, which includes application, mock interview sessions, profile building, scholarships, test prep, and anything else that may arise. Book a free consultation with us to learn more and get started on your path to being accepted to your ideal institution.